Rent2Own is the first company in Myanmar offering a flexible rental service to help prospective buyers acquire a vehicle or a consumer durable. Providing tailored options to those in need of transportation or equipment but lacking the means to buy in one go. Our main focus is helping entrepreneurs to buy the equipment they need to generate income and grow their business
VISION
To reduce economic and social exclusion and ameliorate lives through quality financial solutions.
MISSION
Myanmar is a country with abundant economic potential. However, without easy access to capital, entrepreneurs have limited options to grow or to modernise their business. Rent2Own offers a new, flexible solution to enhance the quality of life by helping rural entrepreneurs to become self relient and improve their income.

415,403
No. of Customers since inception

257,696
Total rentals value since inception (million)(MMK)

31,599
Bike Portfolio (million)(MMK)

1,120
Success POS

38
Success Branches
1,020
No. of Dealers
What We Do
What We Offer
Rent 2 Own offers easy, simple and fast solutions for people who can't afford to invest in white goods or motorcycles out of pocket. We offer rental contracts, at the end of which customers own the product, and cash and educational loans. The first point of contact with Rent 2 Own is often the point of sale; the motorcycle dealer or the retailer. But we also provide our services directly, through regional Rent 2 Own offices and online shops.
2 and 3 wheelers
Being mobile makes all the difference in the world. Through our network of associated dealerships, we help clients get access to two and three wheeled motorcycles. Our rental agreements feature a deposit and monthly payments. Maintenance and insurance are included. At the end of the contract the client owns the motorcycle. It doesn't get any easier than that. Since we started providing this service, Rent 2 Own has financed over 150,000 motorcycles with a combined value of over USD 70 million.
White goods
When a refrigerator or washing machine needs to be replaced, sometimes suddenly, this confronts families with a sudden sizable expenditure. Rent 2 Own helps customers who can't afford to pay the full cost of white goods upfront by providing a flexible rental service, at the end of which they own the product.
Documentation
Life insurance is included as well. In case of death, the contract ends and your family owns the motorcycle
As accidents may happen on the road on daily basis, Rent 2 Own's package comes with a road insurance
Any road accident may thus be entirely covered by our insurance policy
Third party liability is also provided
What Clients Say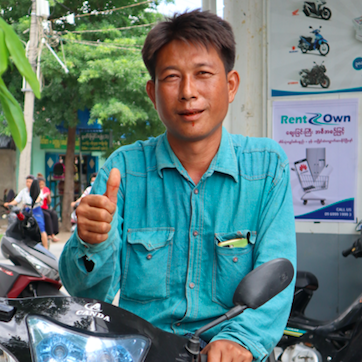 U Soe Myint
client 4
For me, I have to transport the seasonal vegetables and fruits which grow in my farms to the city in order to sell with a better 
What Merchant Say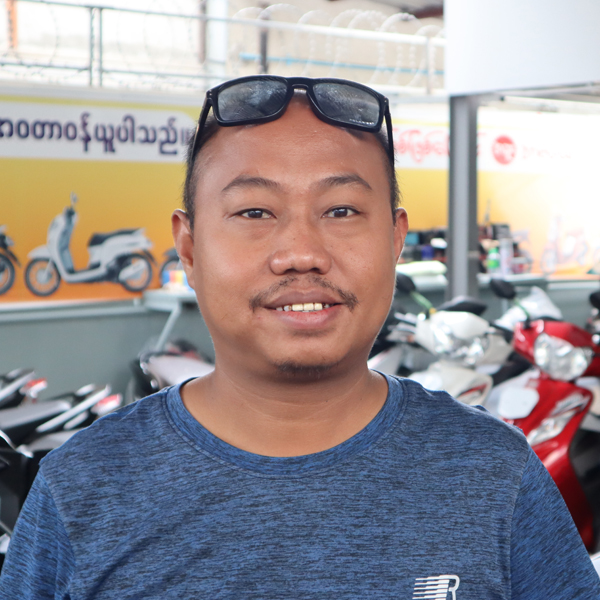 I was the first merchant to work with Rent2Own in Mandalay. After working together with Rent2Own, the sale has significantly increased since Rent2Own service is available to everyone across Myanmar. The service of our shop also improved because we are able to offer one more service to customers. I have seen so many of our customers are happy with Rent2Own service.
Ko Phoe Lone (Motorcycle)
Owner
Our Culture
Rent2Own focuses on employee growth and learning that we prioritize individual development. Both professional and personal development are major factors contributing to an individual's success. Growth and engagement are contagious, so one employee's professional development benefits the entire team.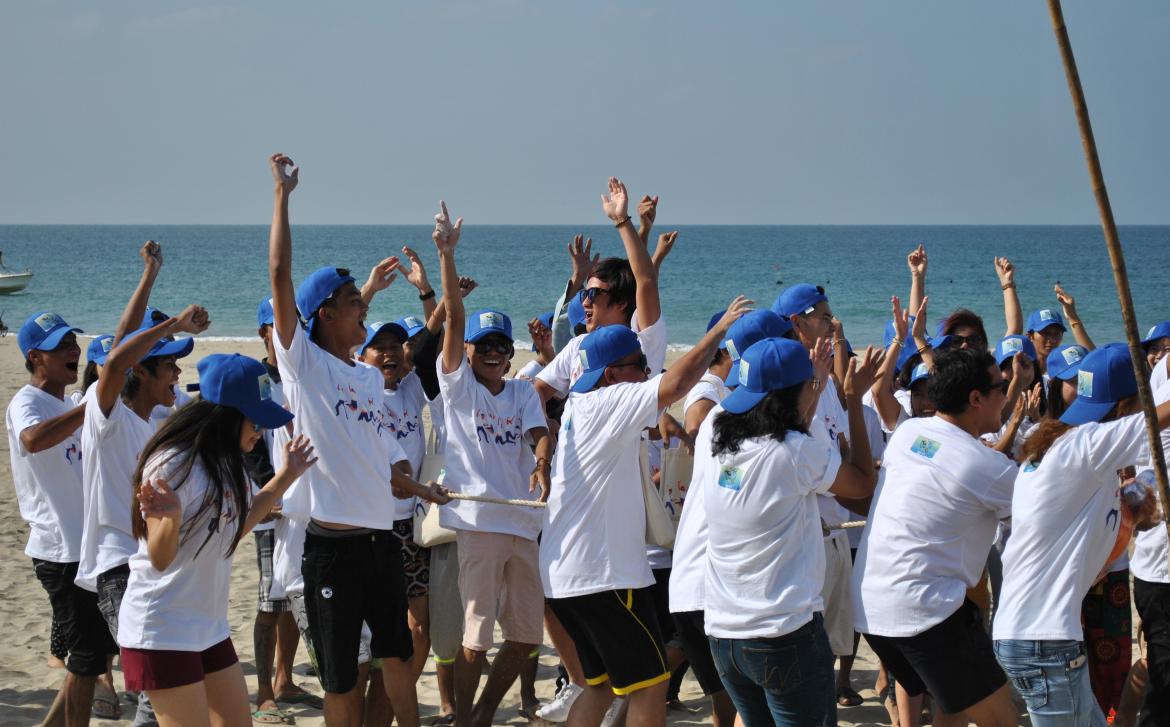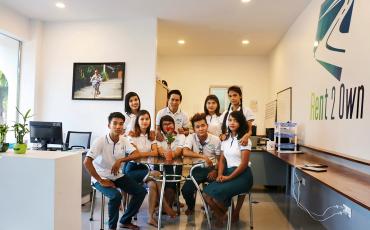 Our Network
Our Branches
Thingangyun Office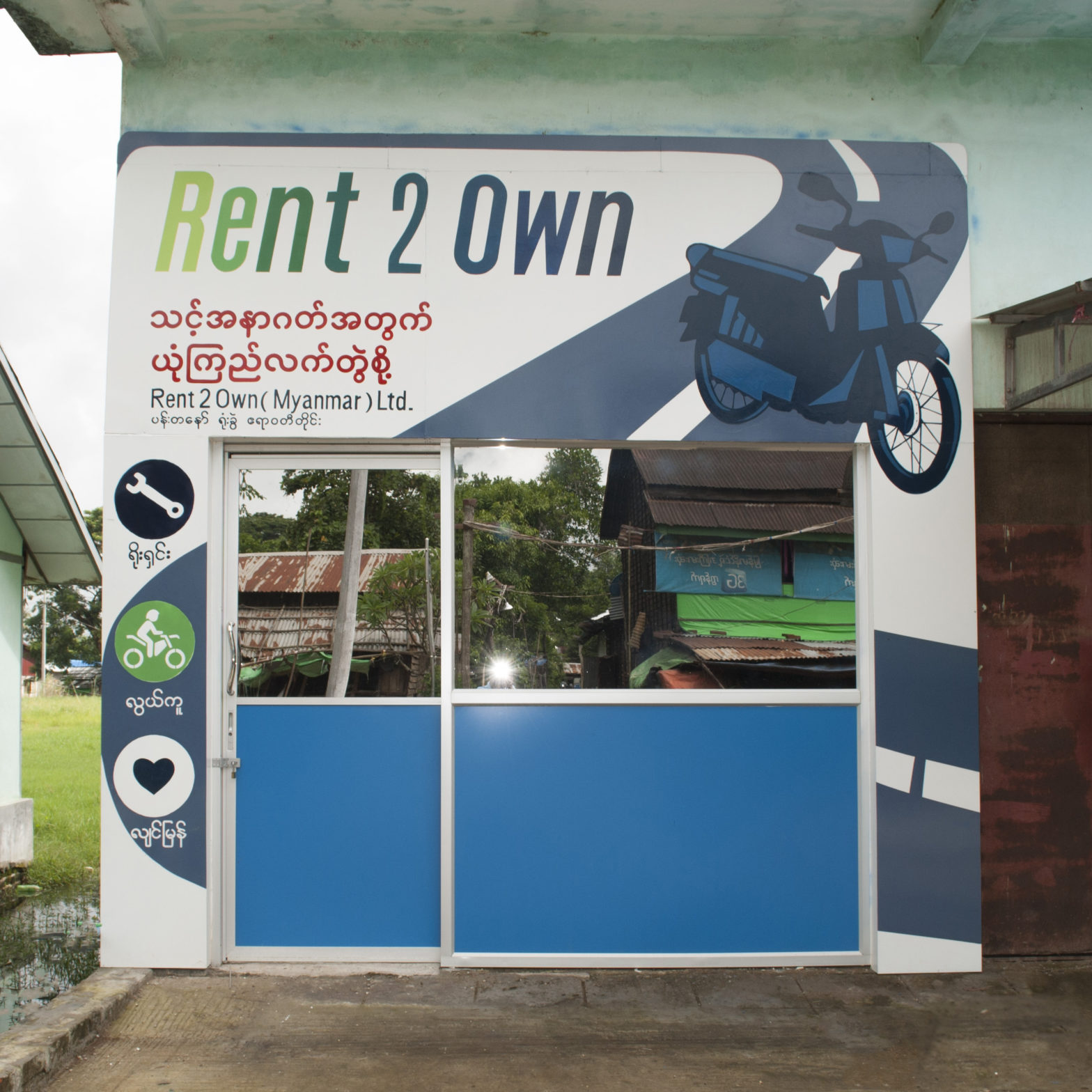 Pantanaw Office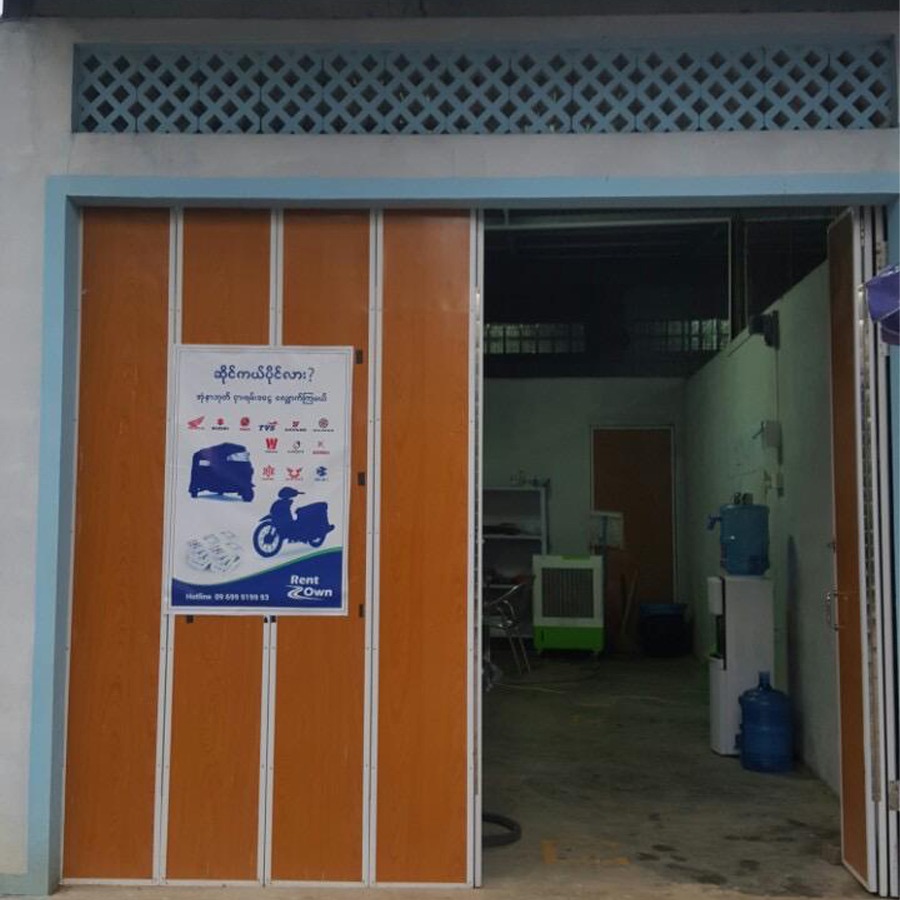 Dawei Office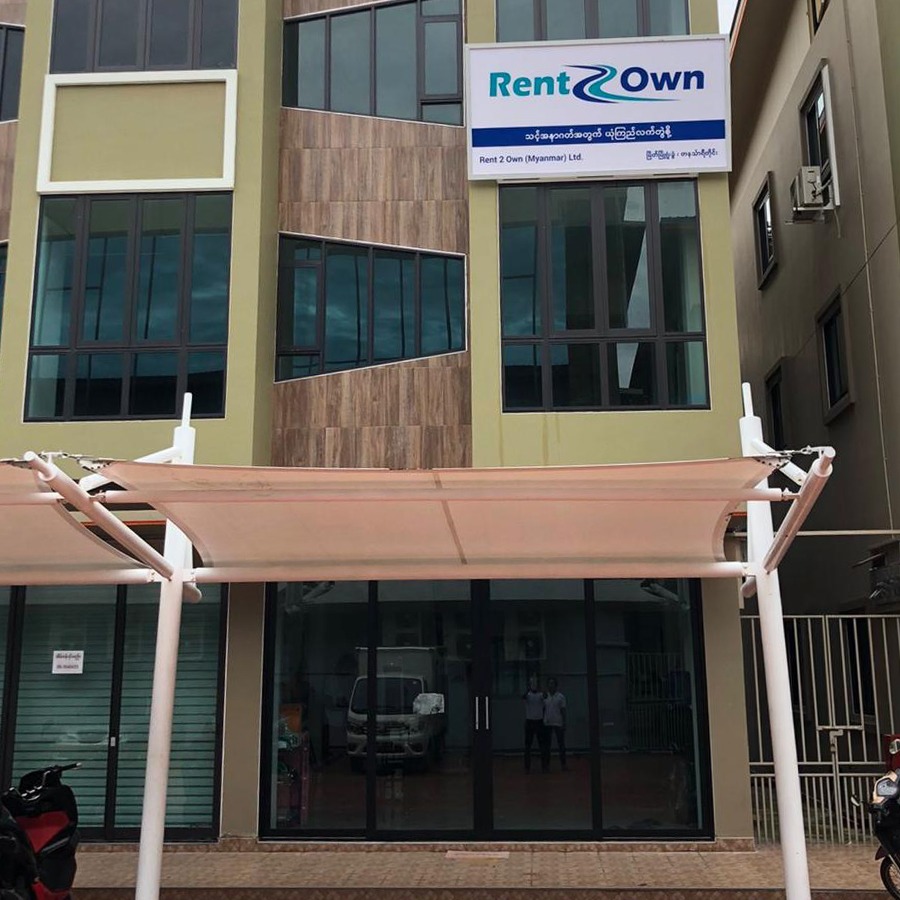 Myeik Office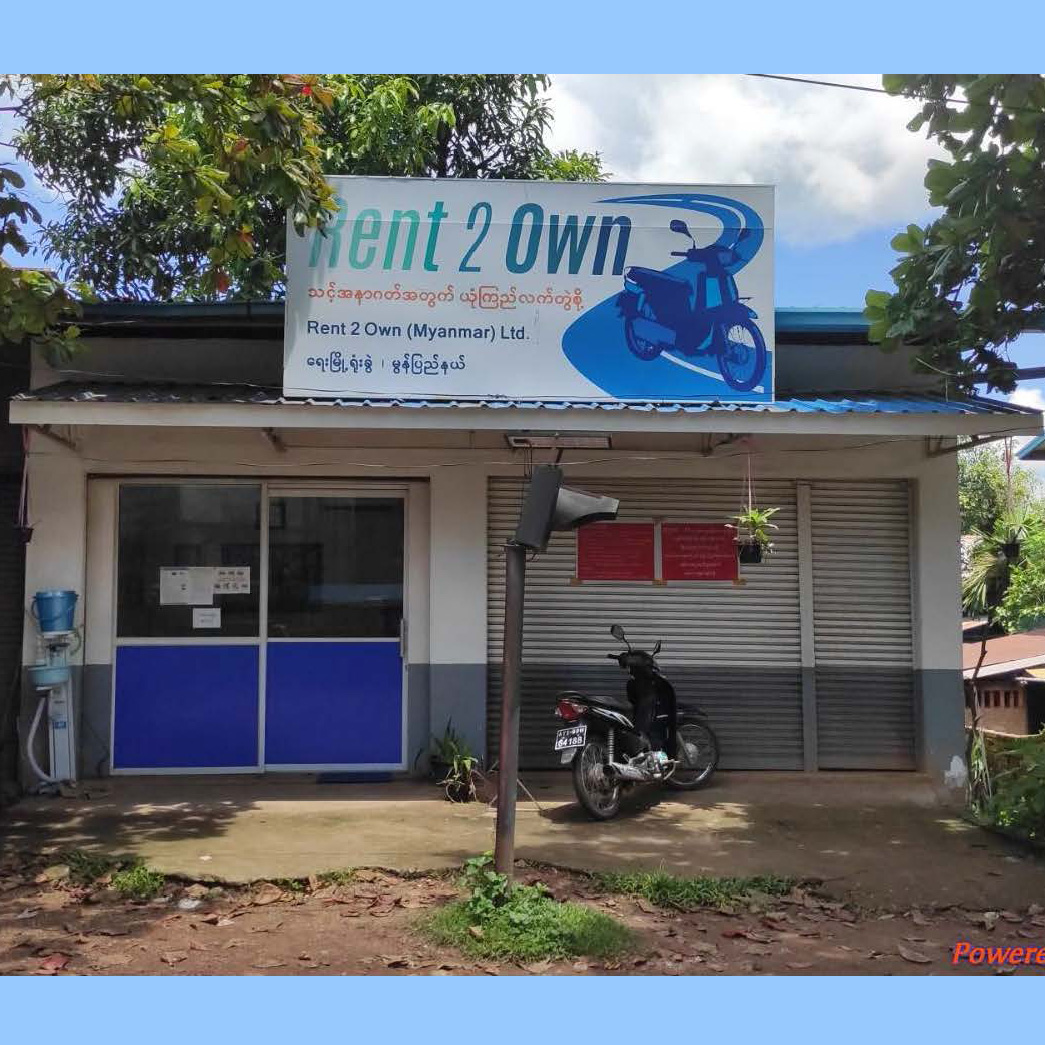 Ye Office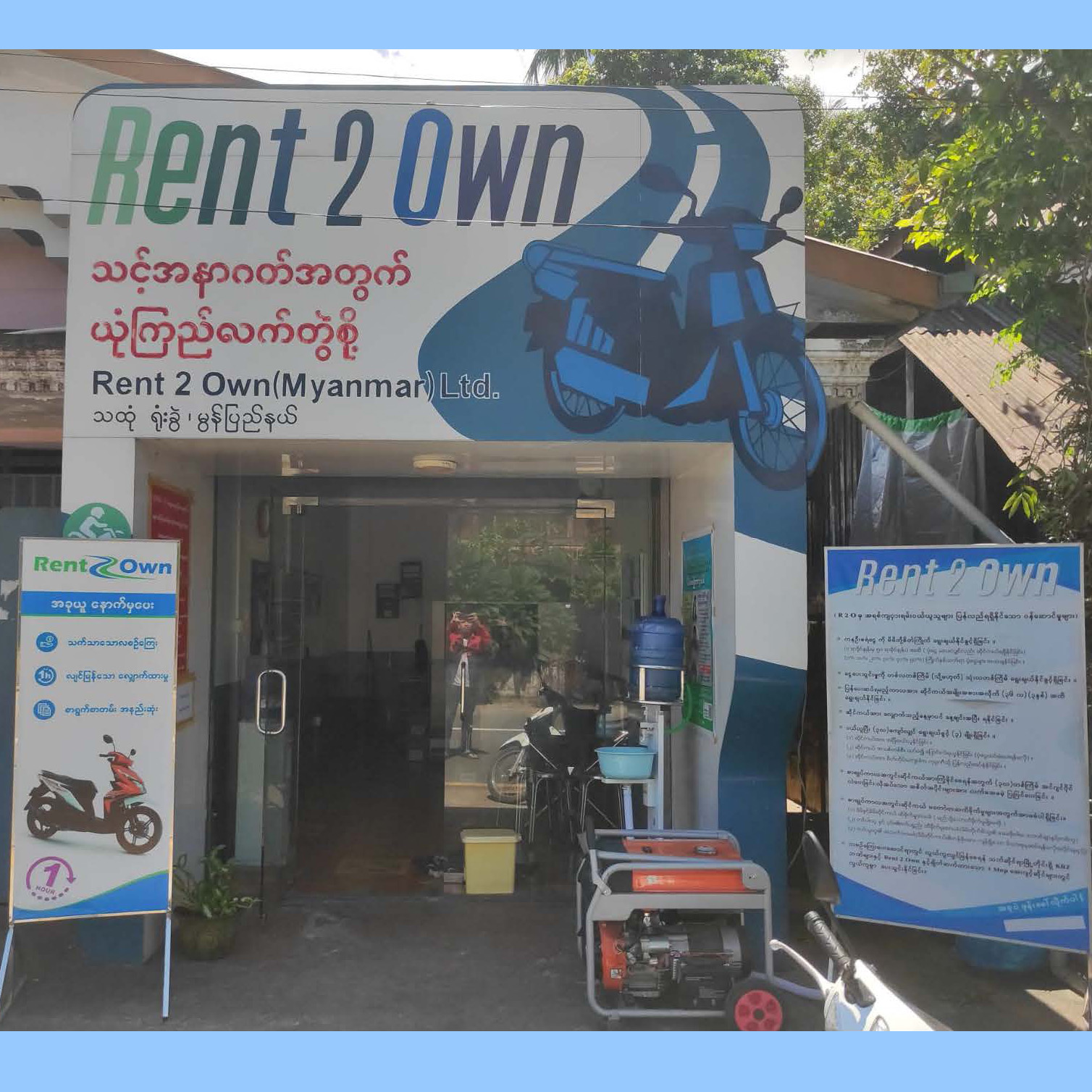 Thaton Office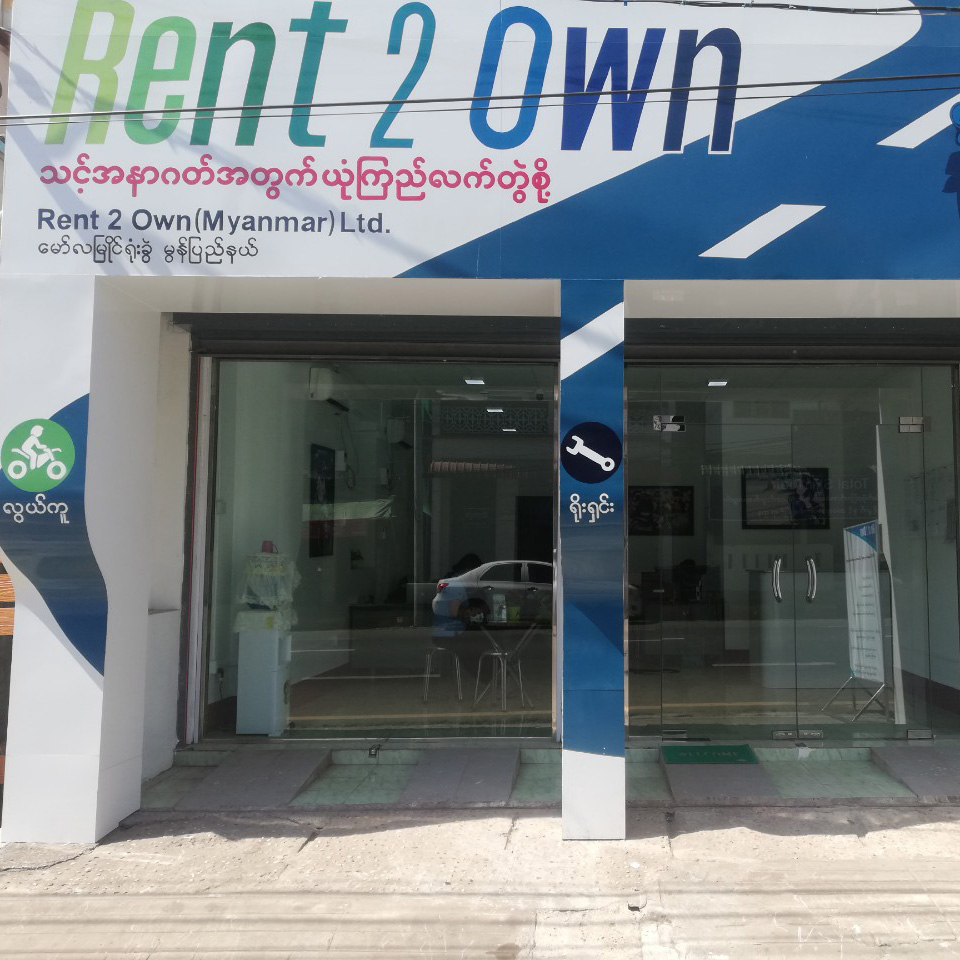 Mawlamyine Office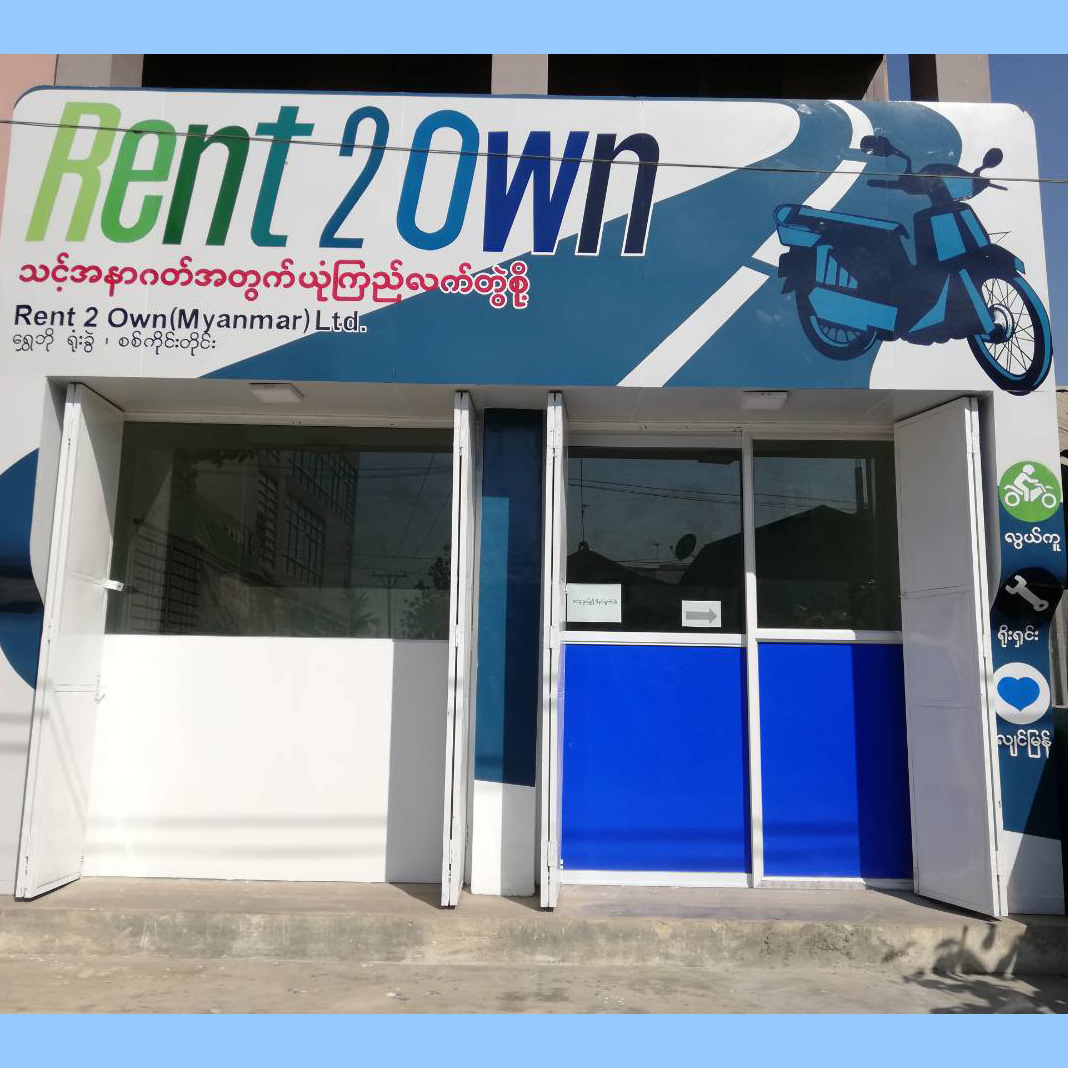 Shwe Bo Office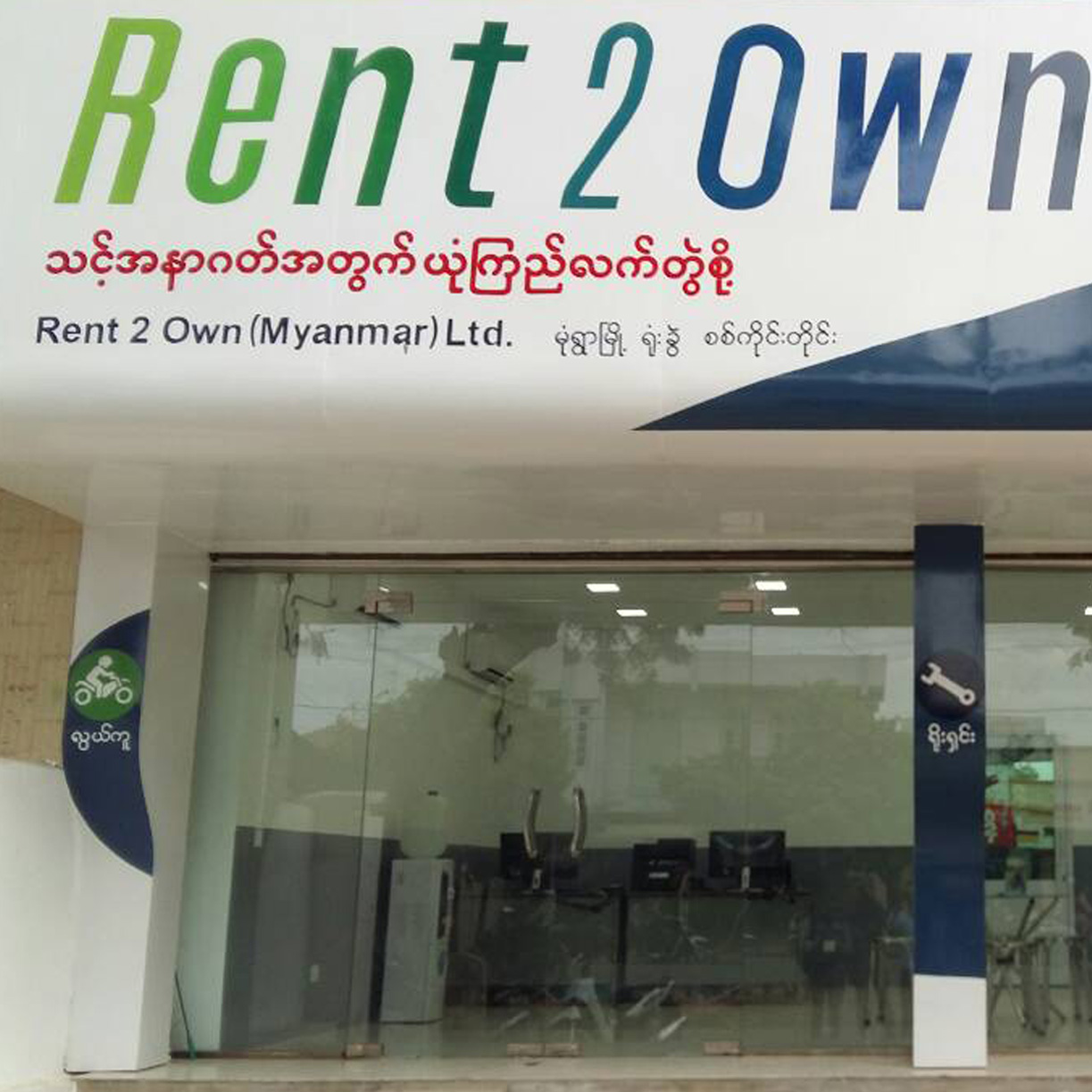 Monywa Office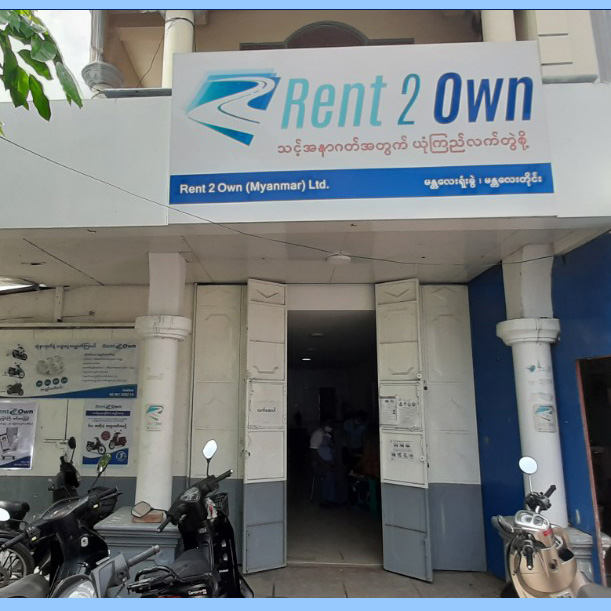 Mandalay Office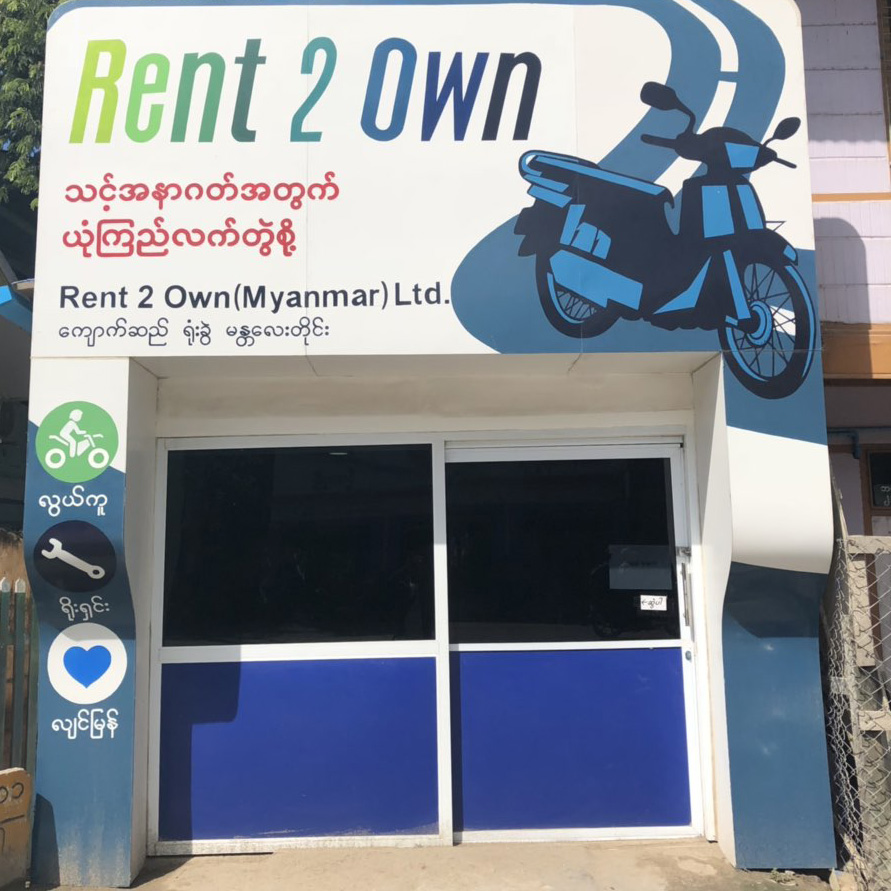 Kyaukse Office
Kyaukpadaung Office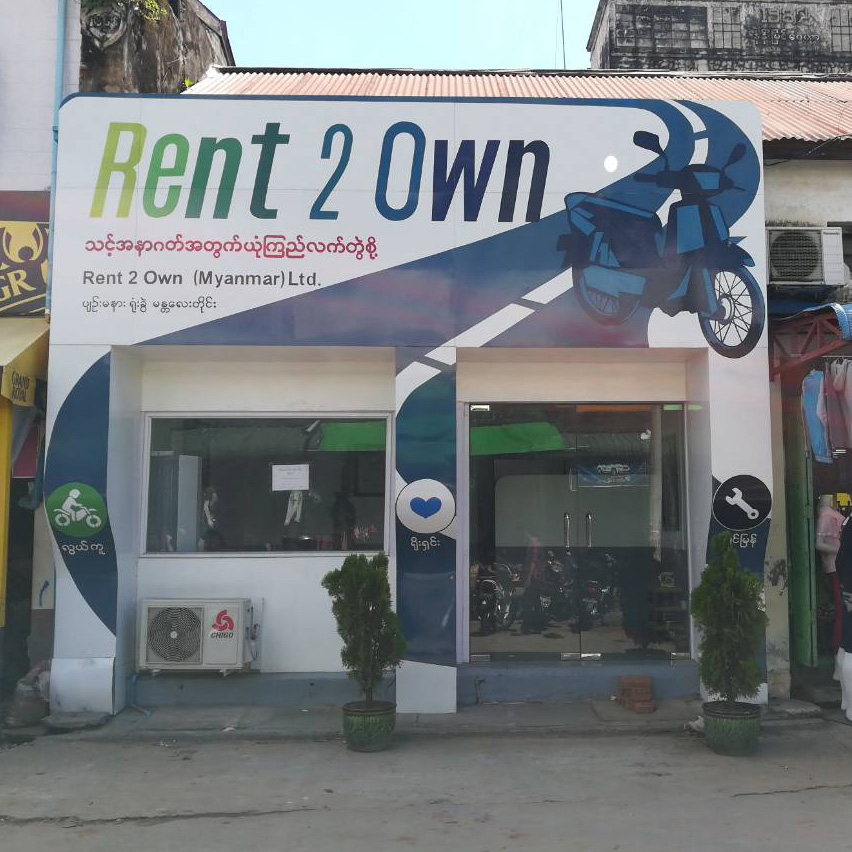 Pyinmana Office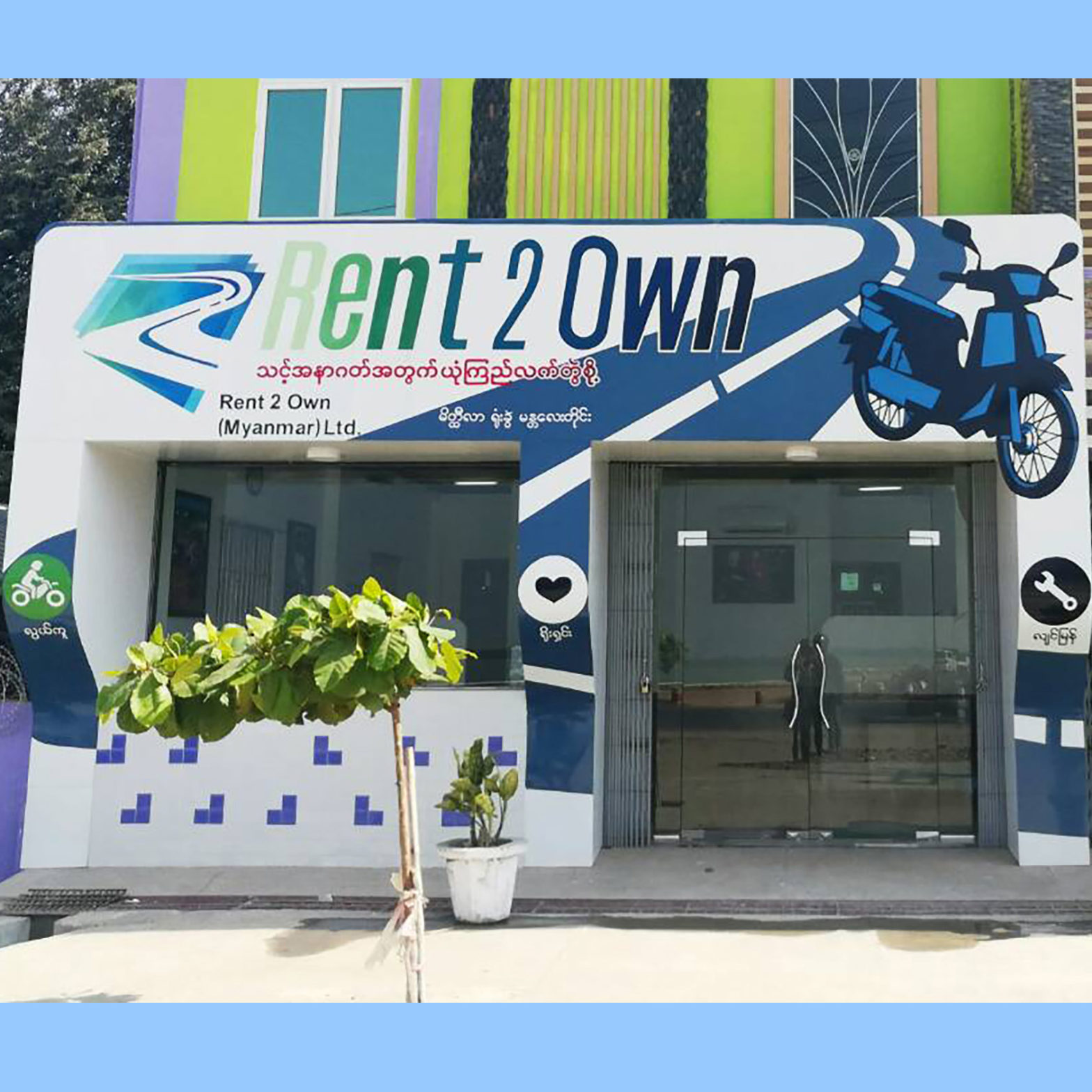 Meiktila Office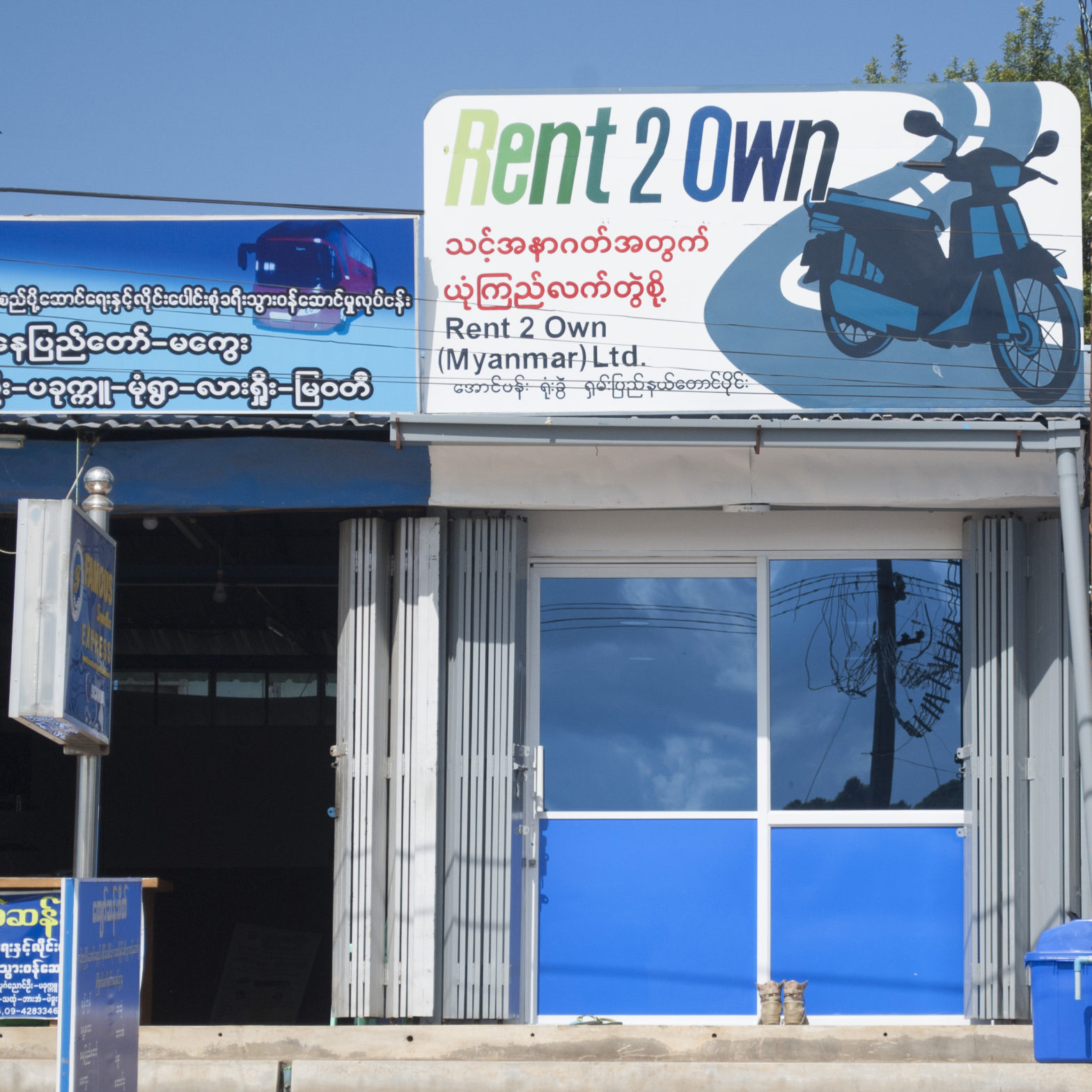 Aungpan Office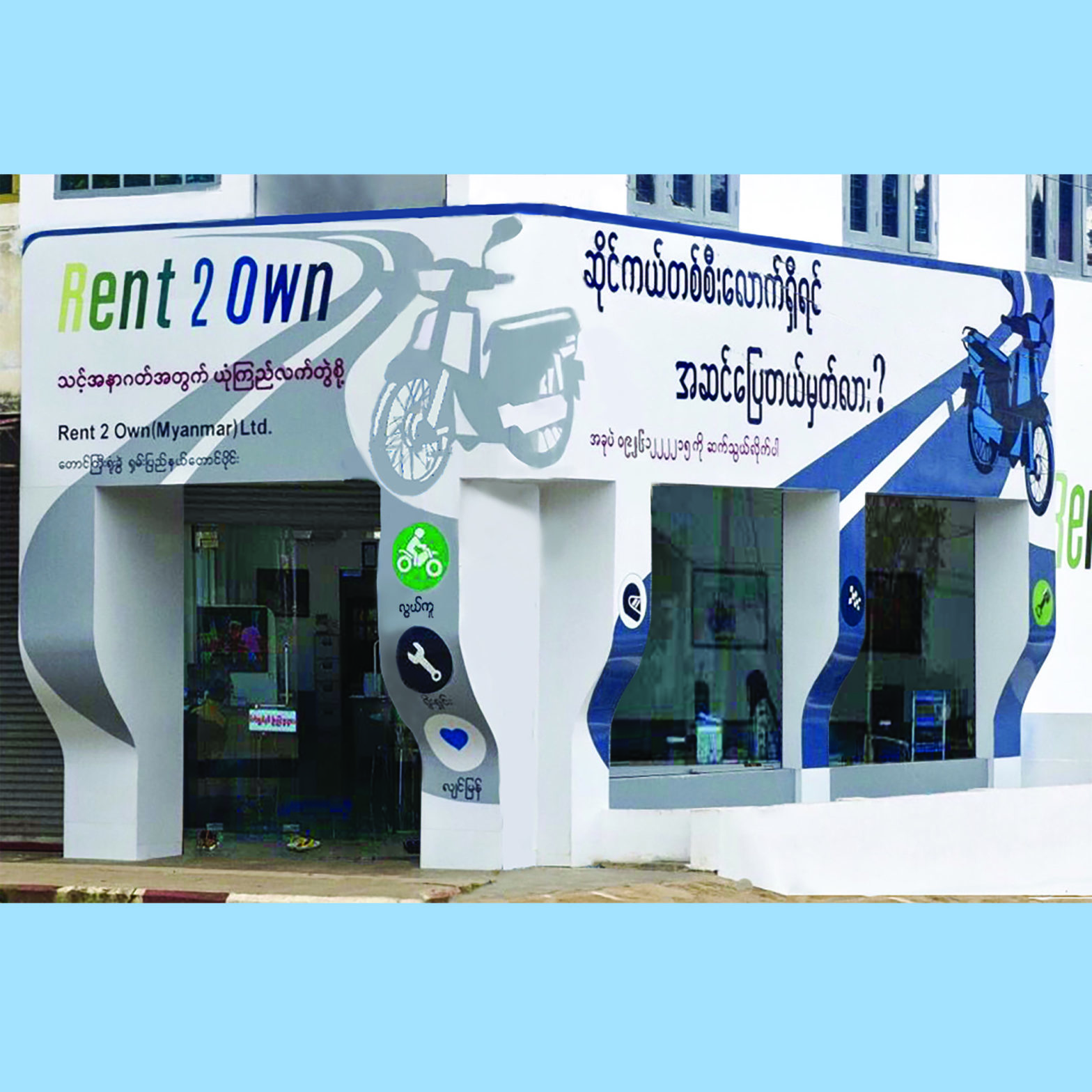 Taunggyi Office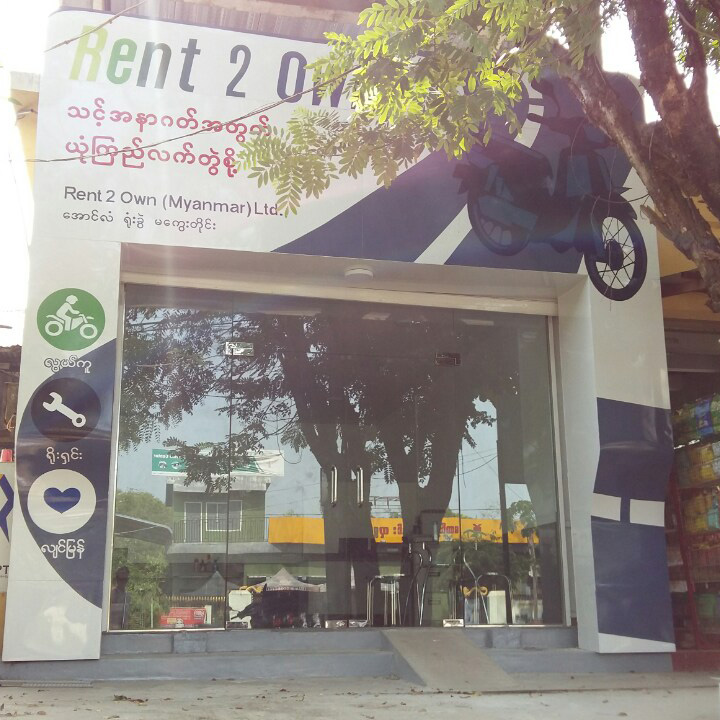 Aunglan Office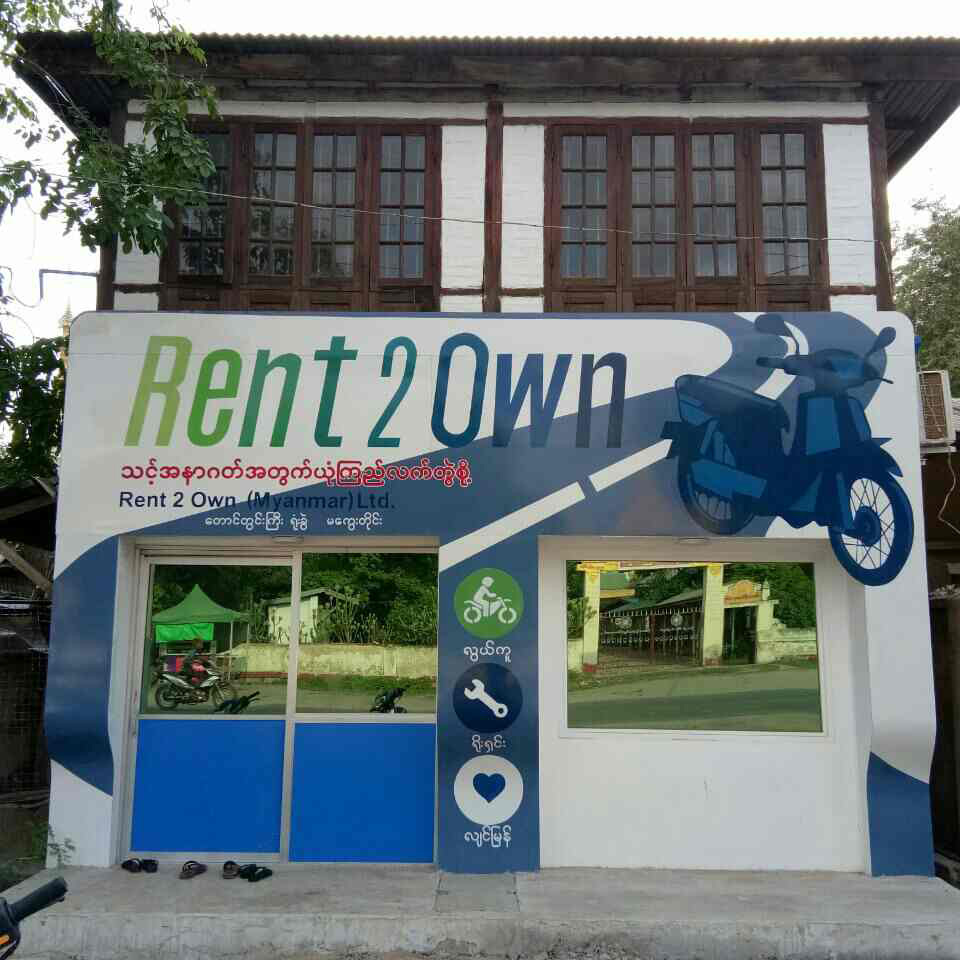 Taungdwingyi Office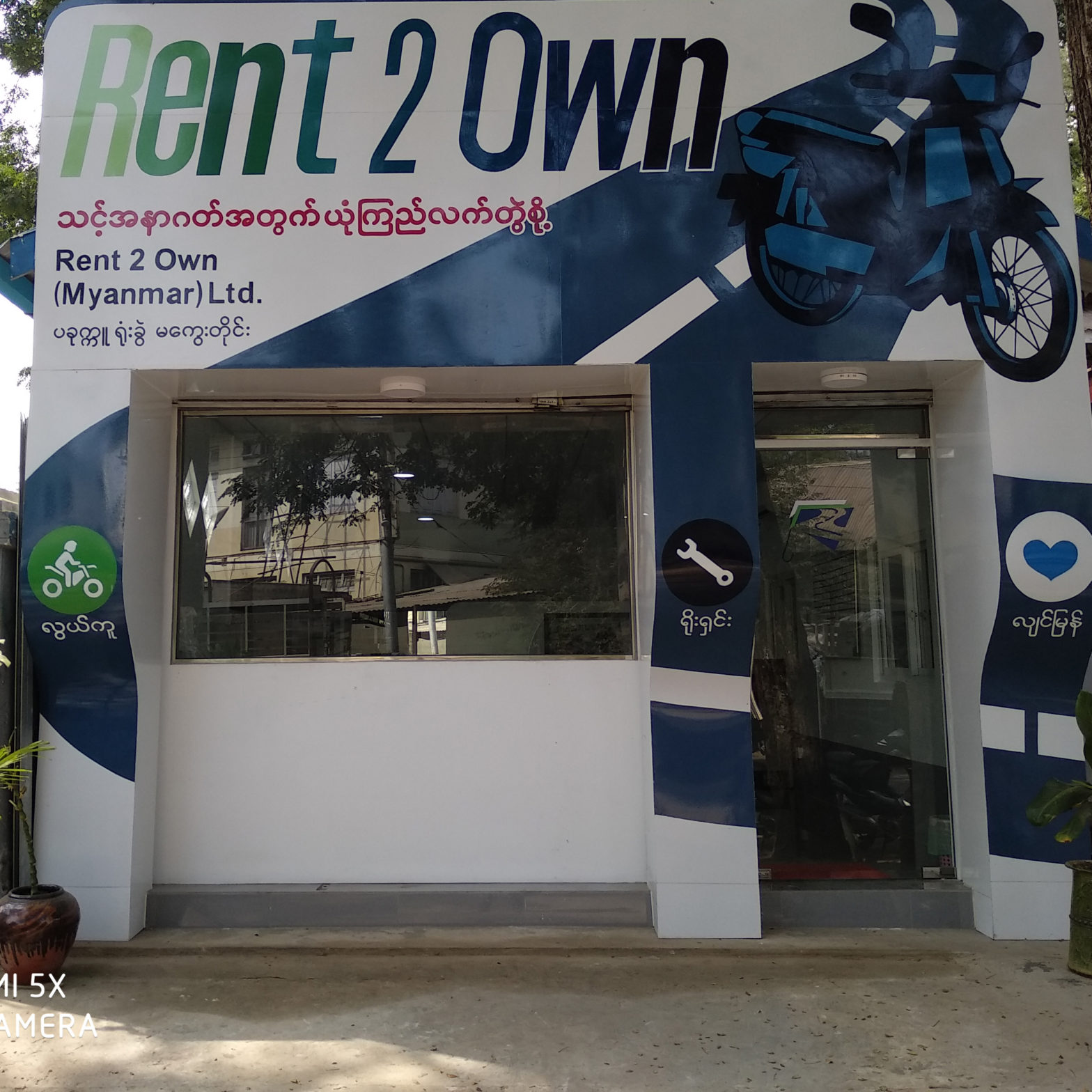 Pakokku Office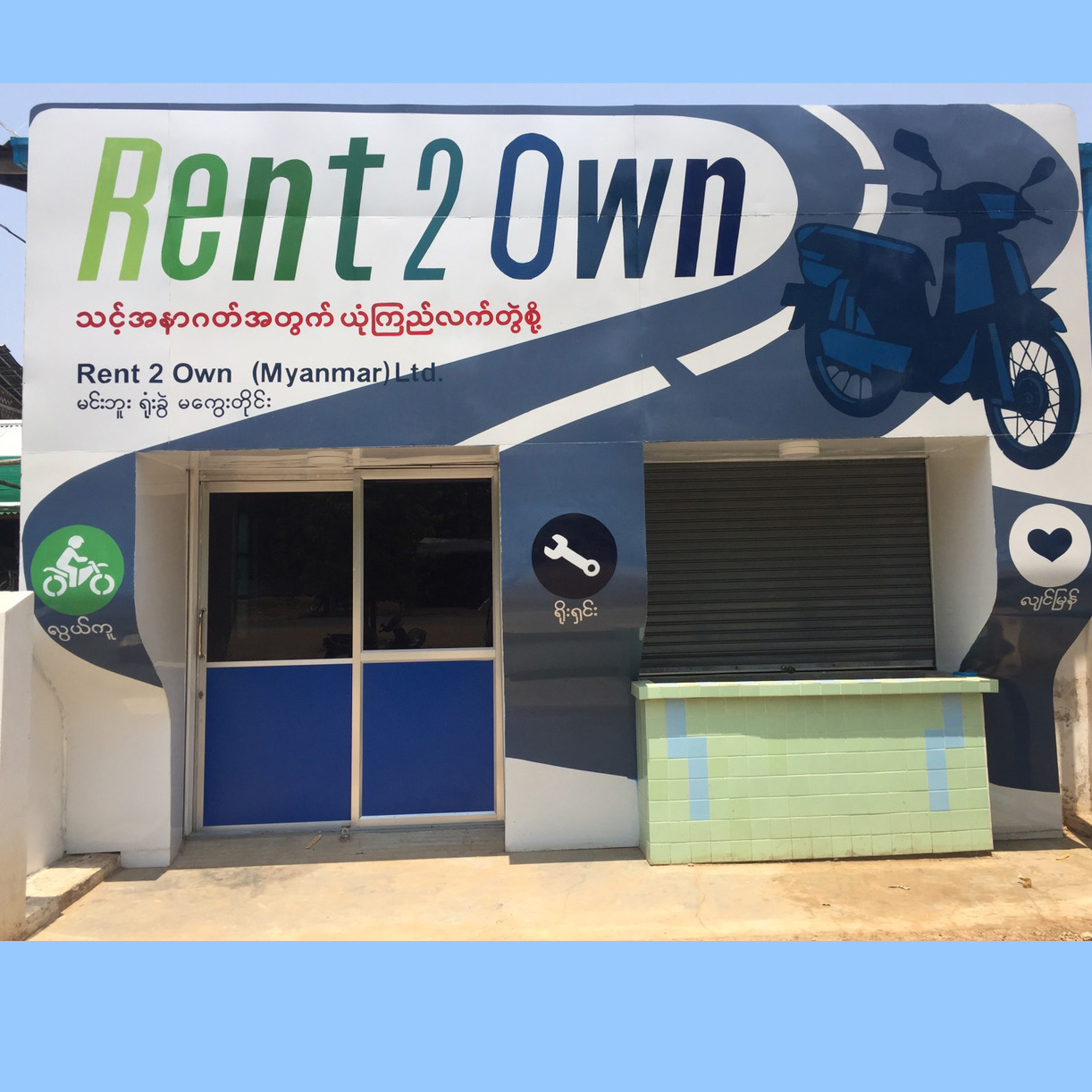 Minbu Office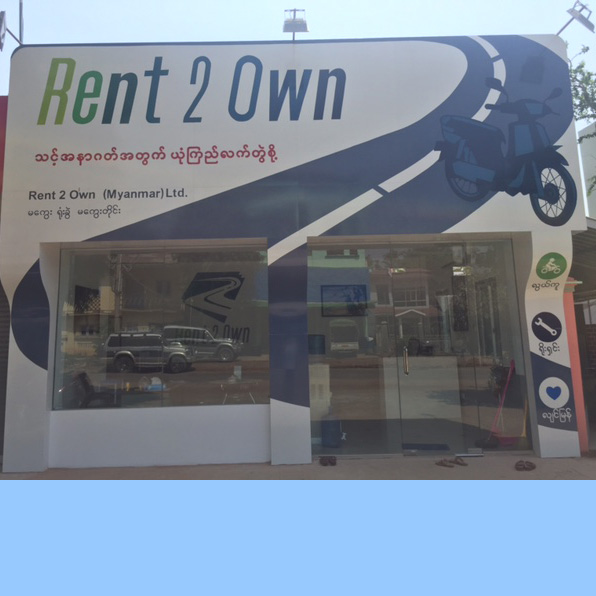 Magwe Office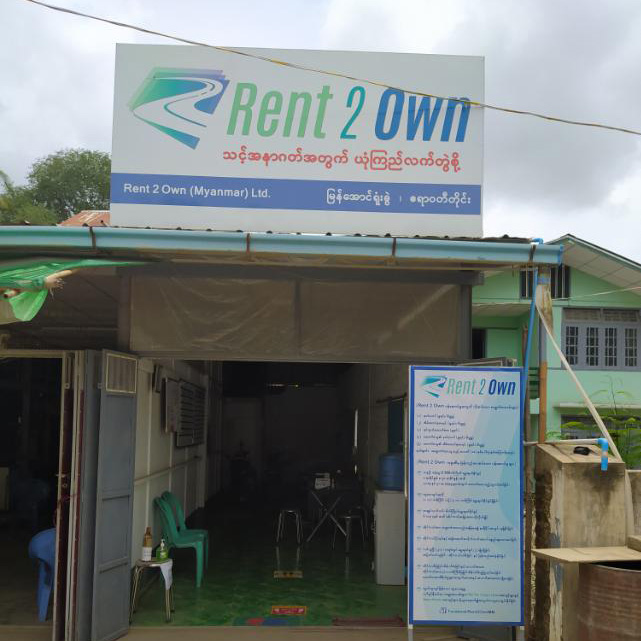 Myanaung Office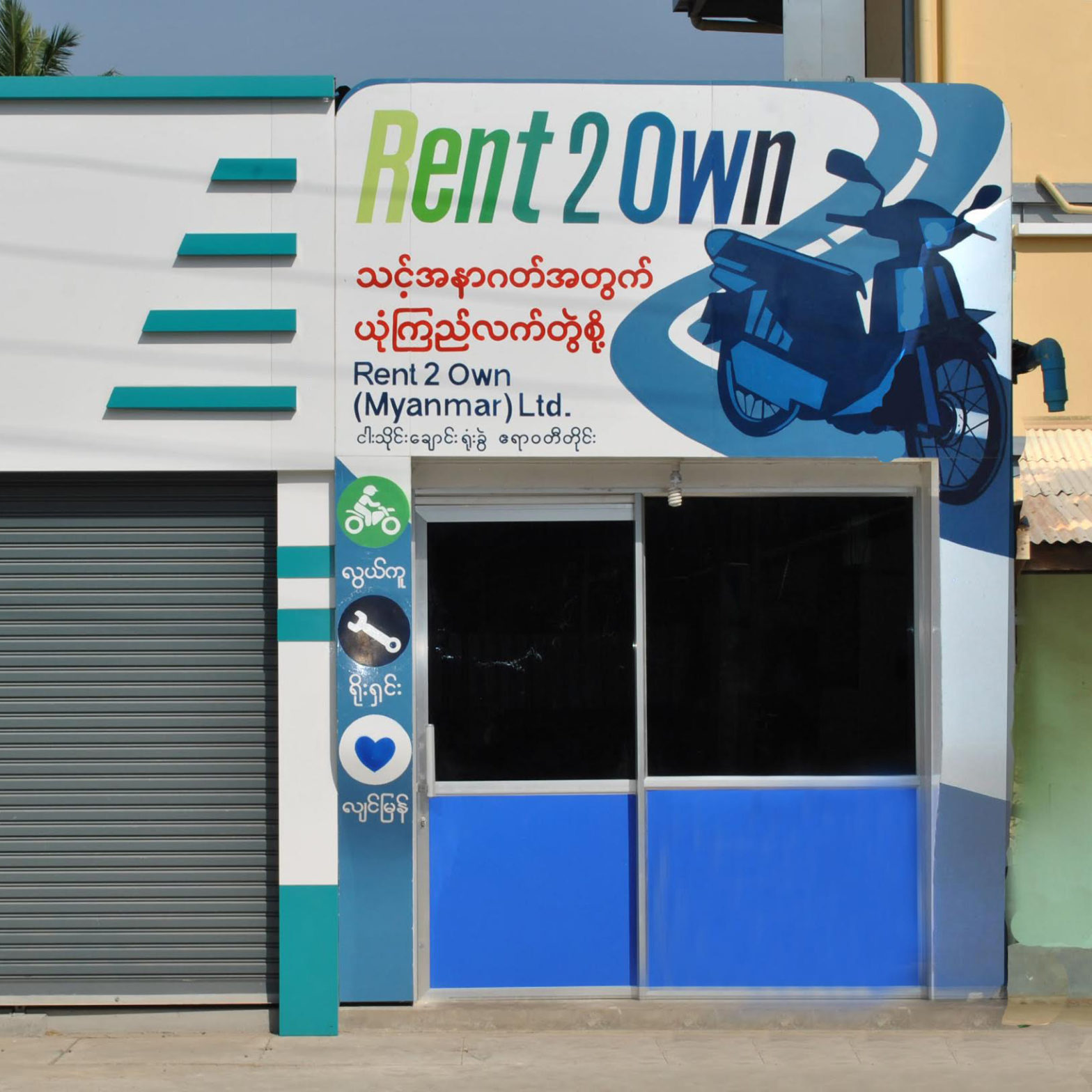 Ngathaichaung Office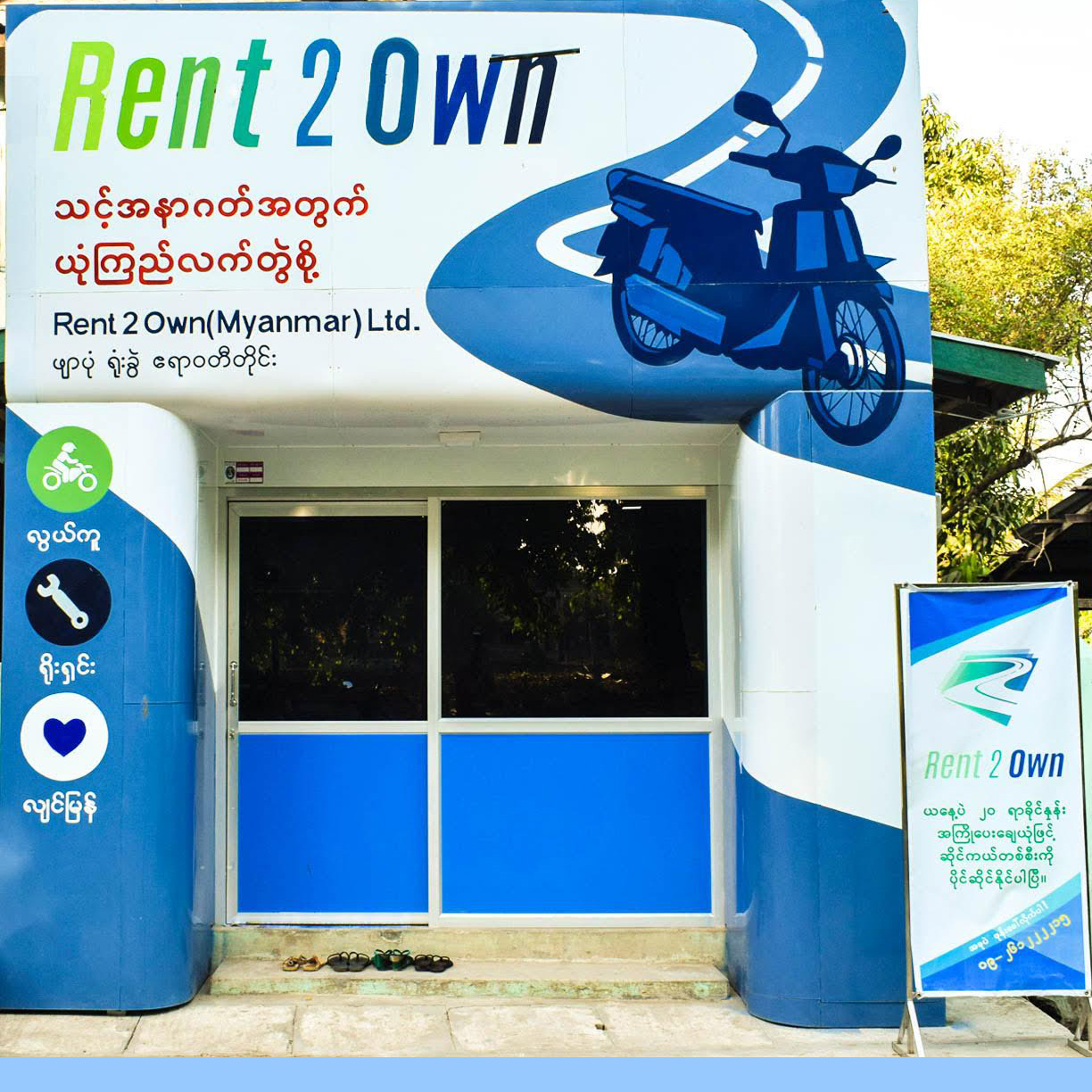 Phyarpon Office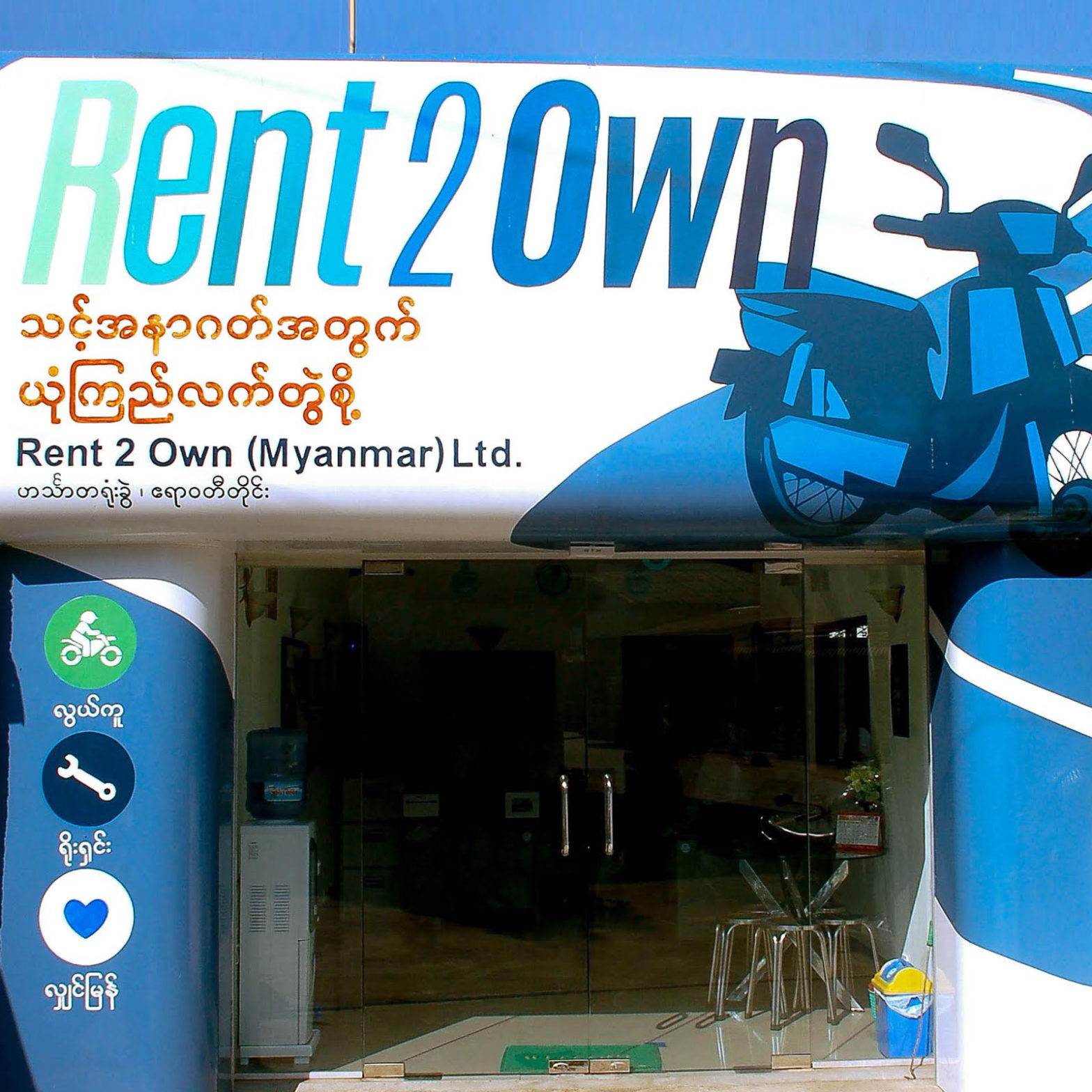 Hinthada Office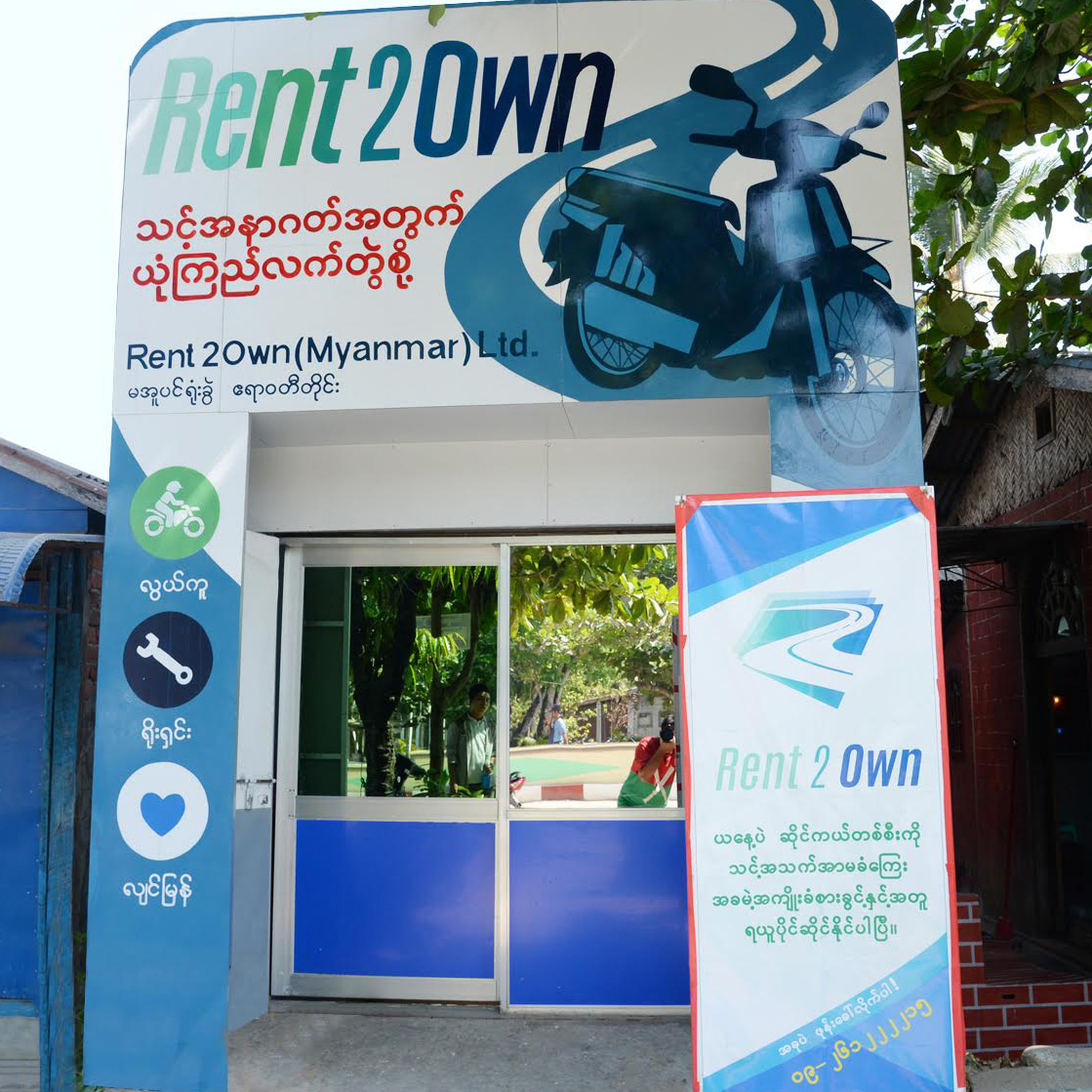 Maubin Office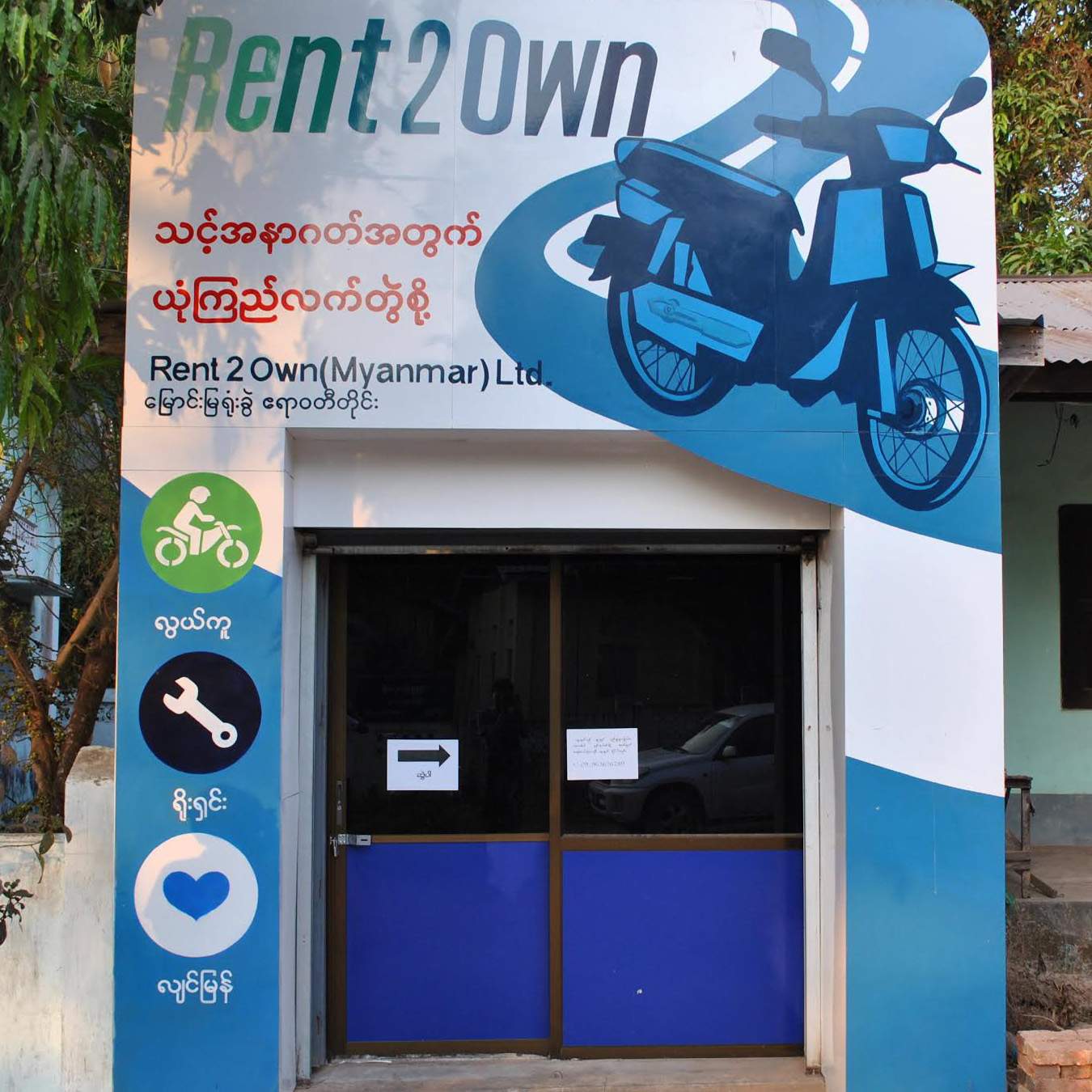 Myaung Mya Office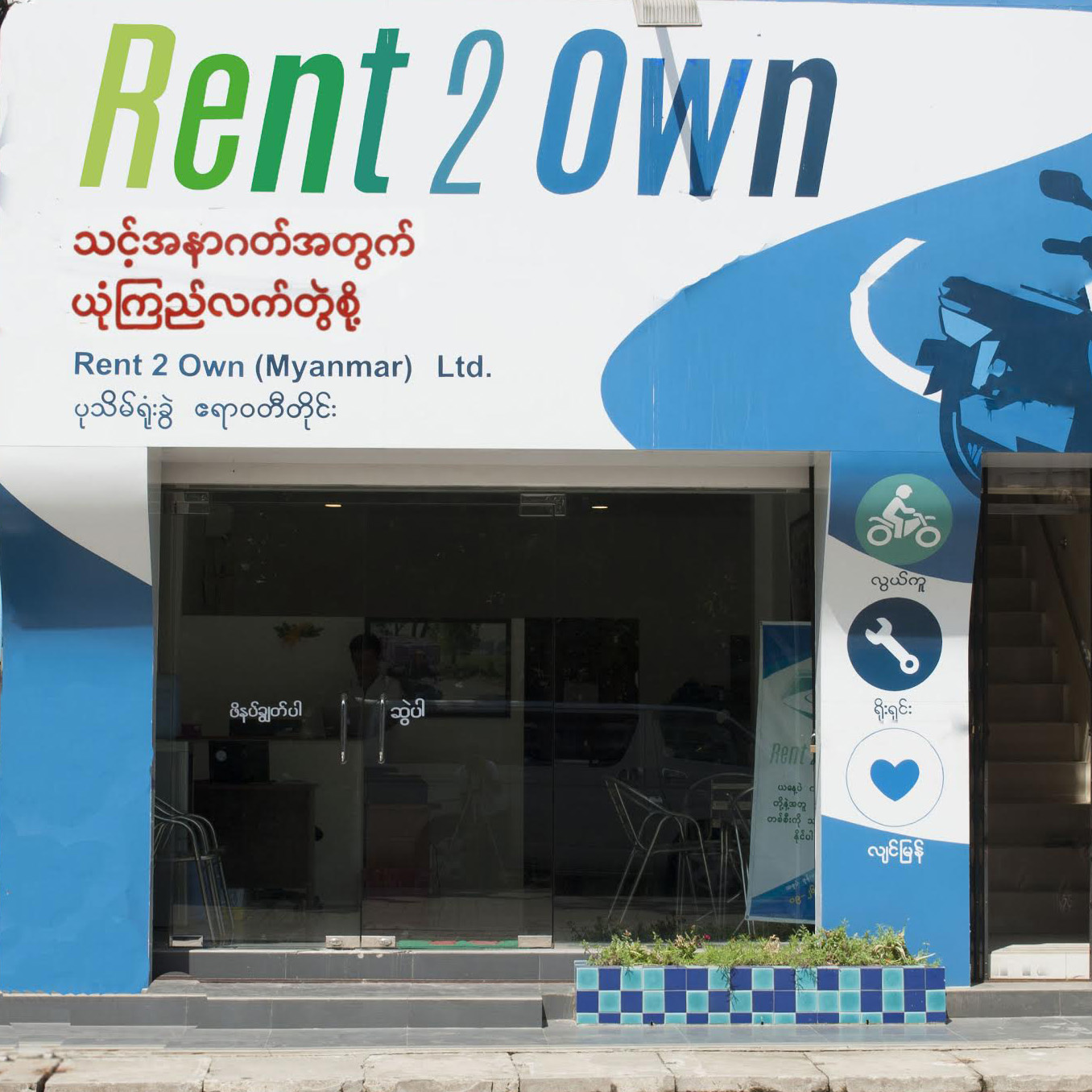 Pathein Office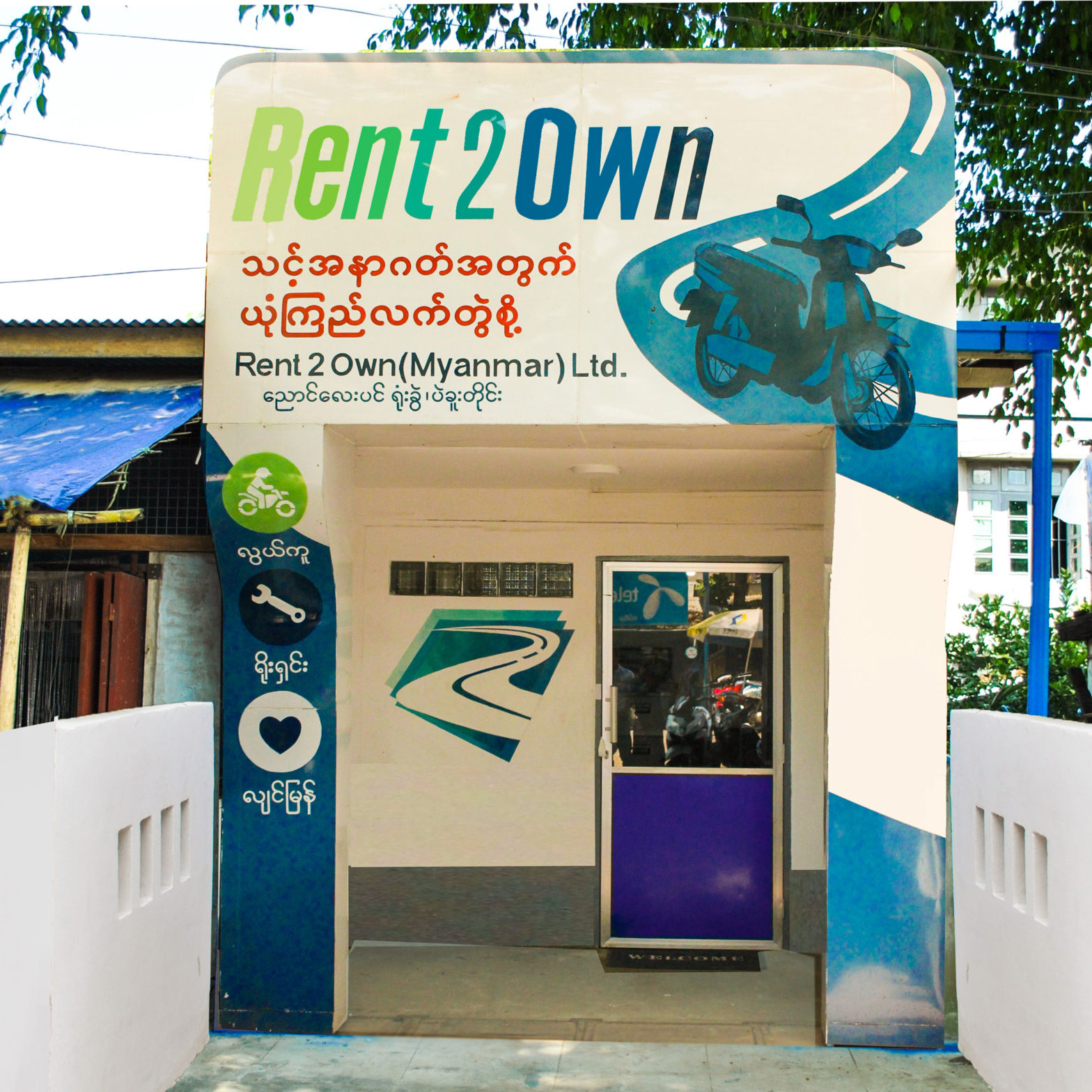 Nyaunglebin Office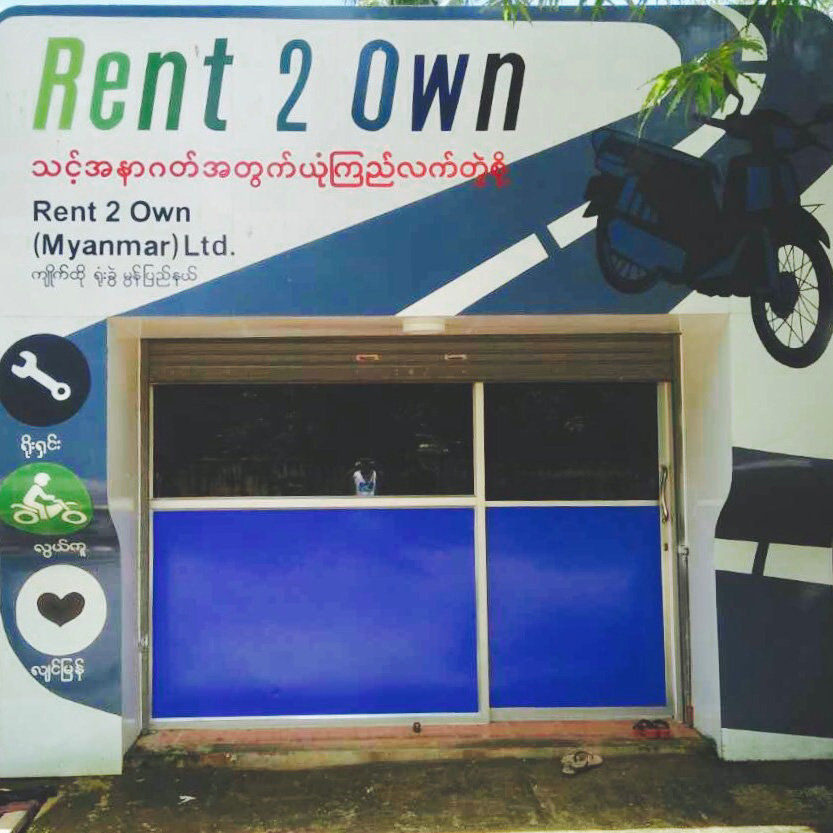 Kyaikto Office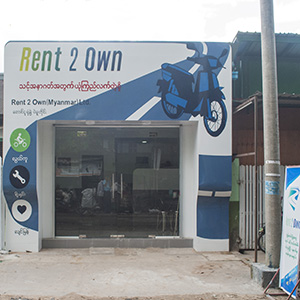 Taungoo Office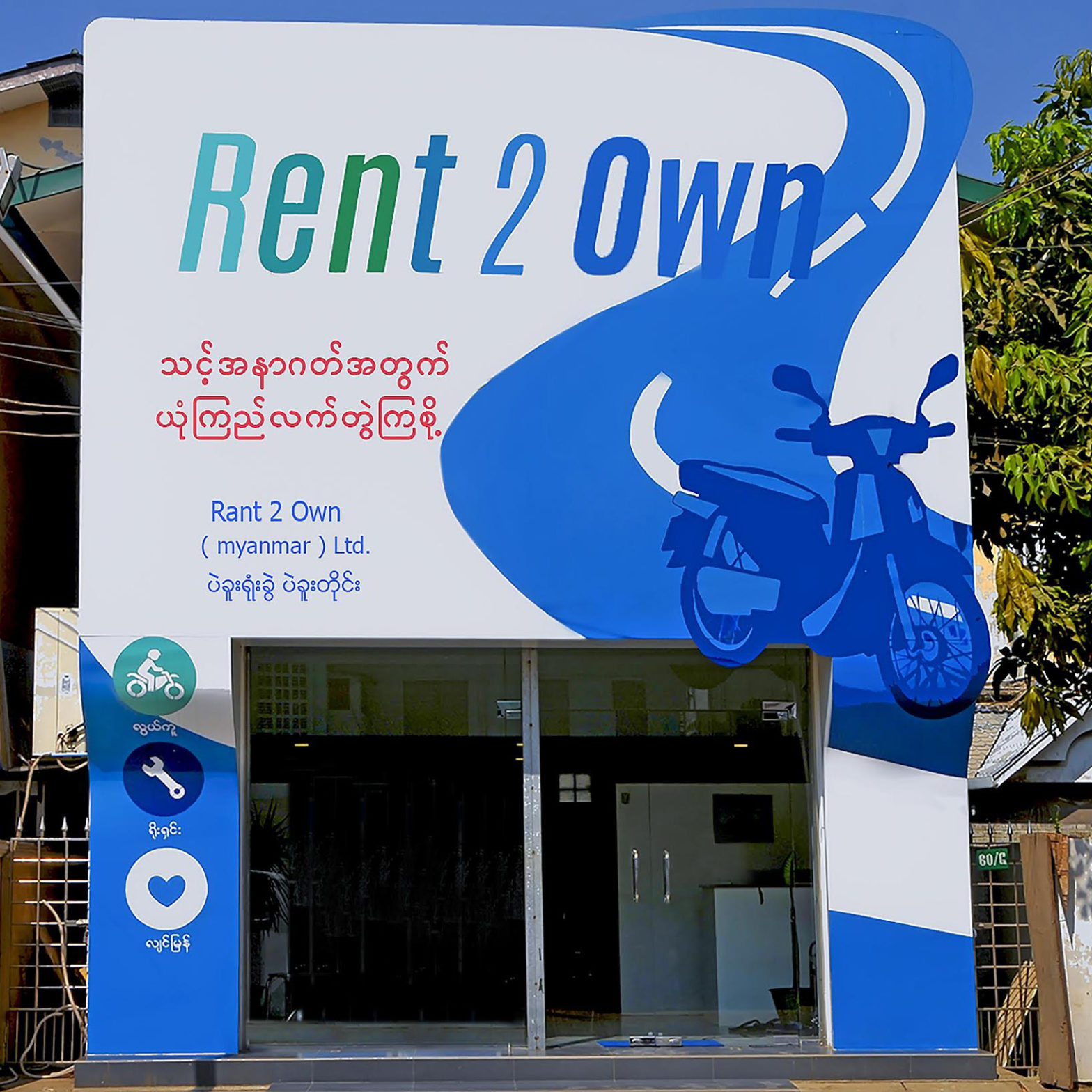 Bago Office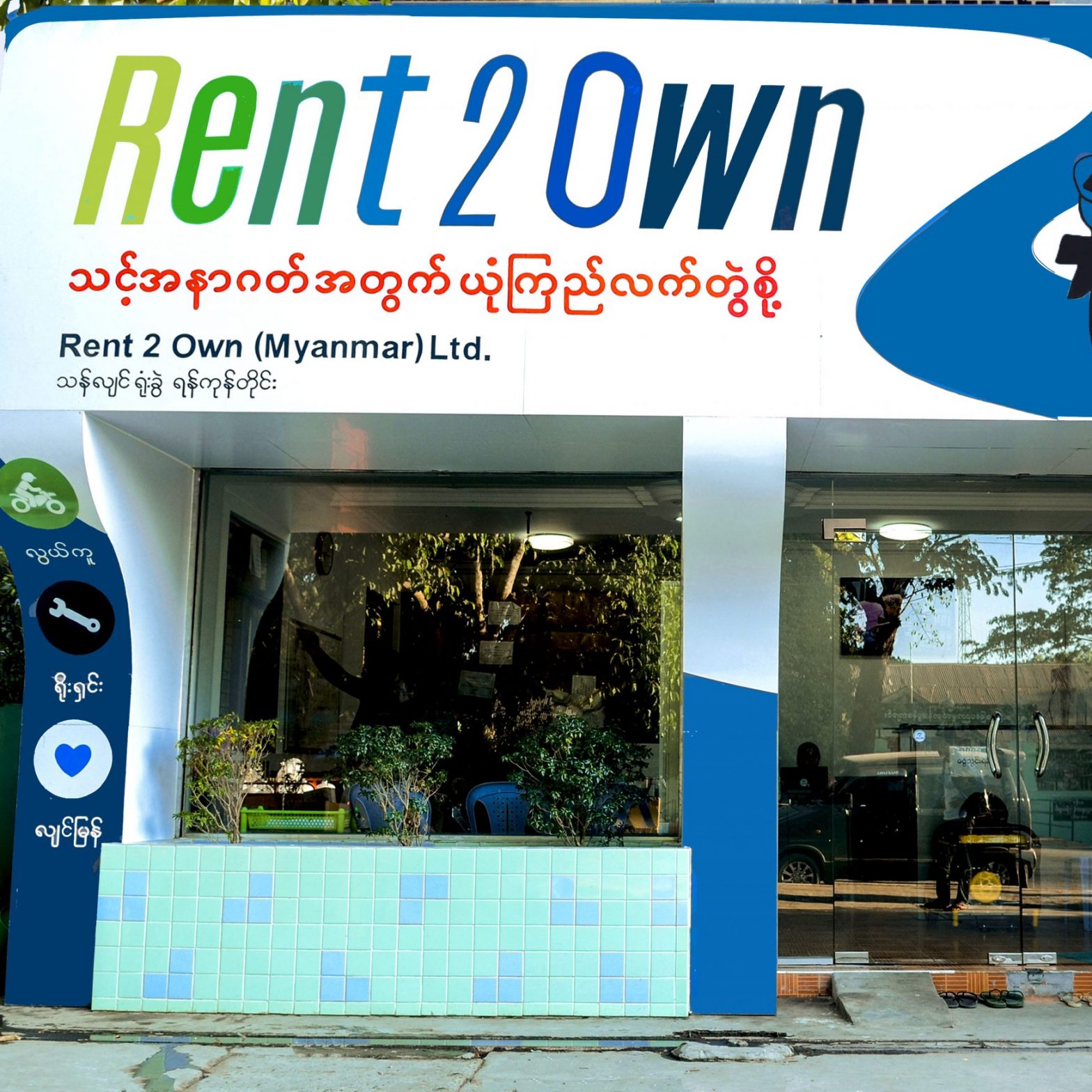 Thanlyin Office
Dala Office
Taikkyi Office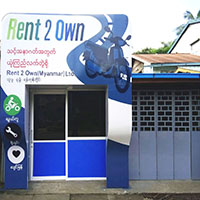 Thongwa Office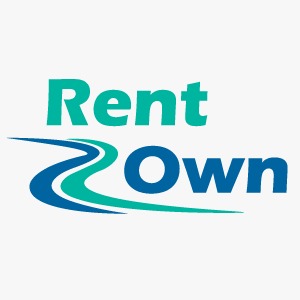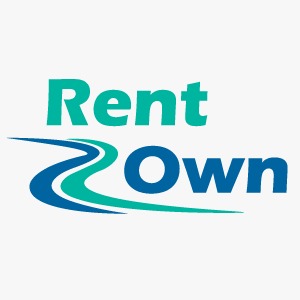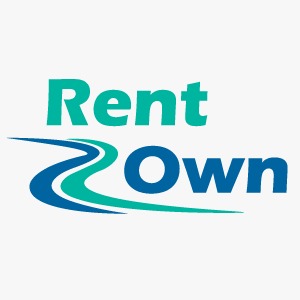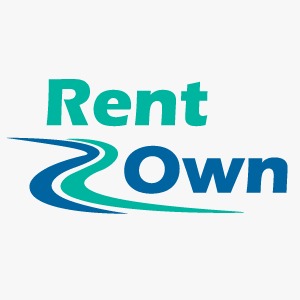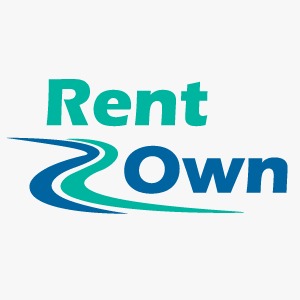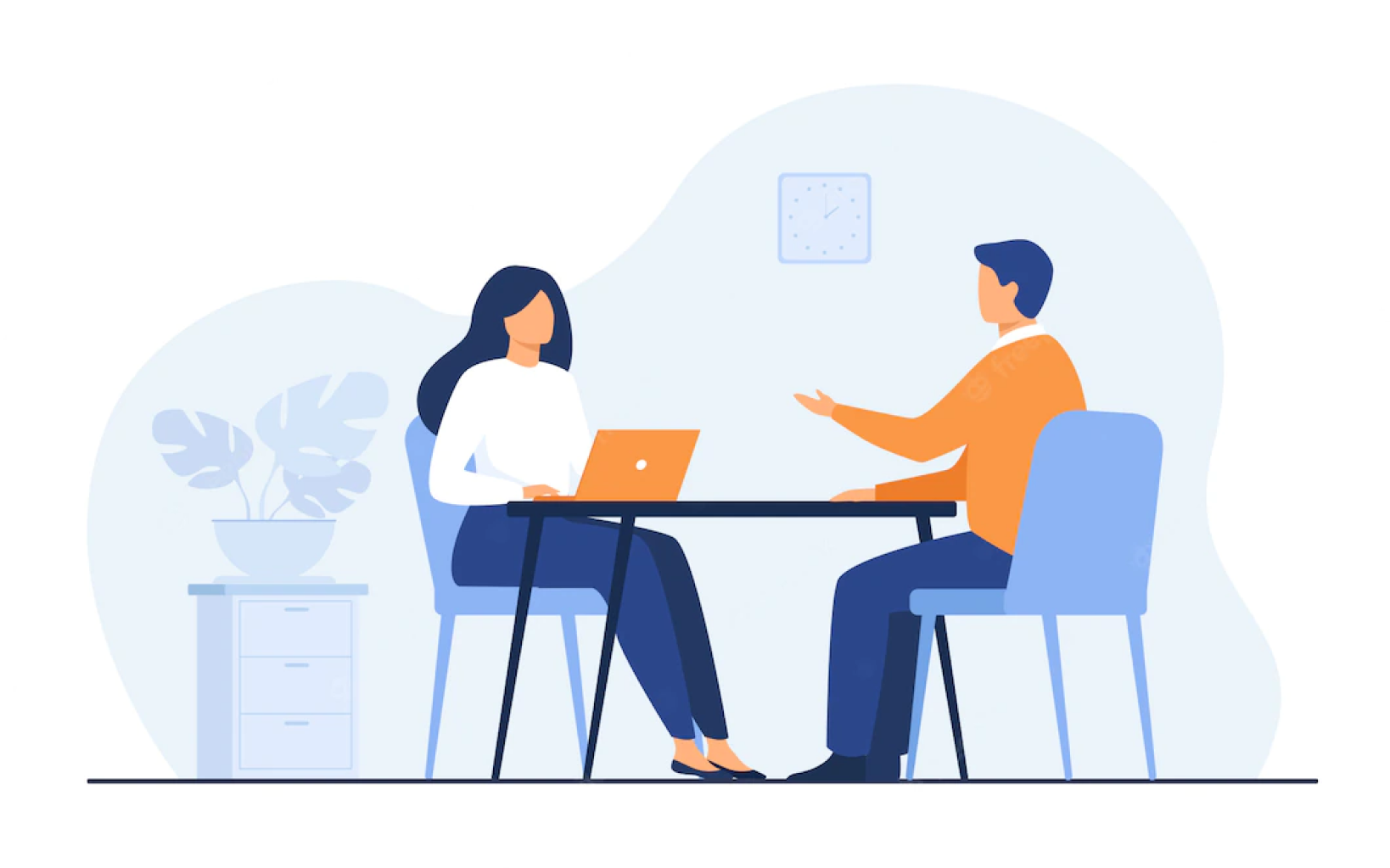 There is no Job Offer
You can check our website and join our team in future