Our Timeline
RENT 2 OWN CELEBRATES 100,000TH CLIENT
Ever since Rent 2 Own started offering its innovative motorcycle rental service to the Myanmar market in late 2015, it has been growing rapidly. One third of all motorcycles sold by its partners now change hands with assistance from R2O. In April the company celebrated its 100,000th client. With funding from three new shareholders - German state-owned development fund KWF DEG, Incofin, and DAIWA PI partners - the prospects for further growth are looking good.
Rent 2 Own is a rental service company operating under a commercial license, with its head office located in Yangon. It has 50 branches with regional headquarters in Thanlyin, Pyay, Magway, Monywa, Mawlamyine, Pathein, Taunggyi, Bago and Meikthila and has partnered with over 400 motorcycle dealers across the country. The service R2O offers is straightforward. Clients make a security deposit of 10% or more of value of the motorcycle and from then on pay monthly or quarterly fees. Each motorcycle is fully insured and maintenance service is included. At the end of the contract clients can either keep or return the motorcycle. In the latter case the security deposit is refunded.
"We are of course delighted that we have reached the milestone of 100,000 clients," said Operations Manager Kai Marm Thaing. "But we like to look at the broader picture. R2O is contributing to the development of the Myanmar economy. We are creating jobs for our staff of 460 people and we are providing mobility to our clients, especially in underdeveloped rural areas. They can use their motorcycle to get to work or, in the case of small entrepreneurs, to generate income. Think of the seller from a small village, who is now able to bring his or her goods to the big market at a town 20 miles down the road."
Rent 2 Own is able to provide the service it offers because it has brought USD 35 million in FDI into Myanmar since its registration in November 2015: USD 10 million in equity and USD 25 million in funding raised both locally and abroad of which a sizeable percentage consists of foreign loans approved by the Central Bank of Myanmar. In November 2018 three new foreign shareholders became part of the mission of bringing mobility to rural areas in Myanmar. KWF DEG, a state-owned German development fund, agRIF, a Belgian private development fund managed by Incofin, DAIWA PI Partners, the private equity arm of the largest Japanese merchant bank jointly invested USD 6 million in R2O.
In the coming years Rent 2 Own will continue to further roll-out its network of branches and to forge relationships with dealers. Kai Marm Thaing: "Growth is important if you want to build a sustainable business, but we also take our social responsibility very seriously. Last year we planted 11,000 forest trees in Kalaw and we are embarking on a 35,000 trees reforestation program this season. Our goal is to neutralize the CO2 emissions of the motorcycles we rent out. Another priority is road safety. We have given free helmets to each of our 100,000 clients. This way we hope to contribute to reducing the death toll on the Myanmar roads."

BRANCH OPENING
MAGWE BRANCH OPENING
Date: 16 May 2017
Time: 9:30 AM to 5:30 PM
Place: Magwe
And it makes 5! After Thanlyin, Bago, Pathein and Pyay, Rent2Own has opened its 5th Branch in Magwe city, Magwe Division. To this branch will be attached a local network of 4 other mini branches, all opened a week after the Magwe branch, respectively Minbu, Taungdwingyi, Aunglan and Natmauk.
Rent2Own's extension is no longer focused on Lower Myanmar. Magwe being the first in a longue series of branches located in the upper part of the country.
TAUNGGYI
Date: 03 Aug 2017
Time: 9:30 AM
Place: Taunggyi Rent2Own is tackling Shan State market, with its first branch in Taunggyi that will open its doors on July 23rd. This opening shall be followed by the opening of the traditional mini branches depending on the branch: in Aungpan, in Nyaungschwe, in Yetsauwk and most likely in Namseng. You are warmly welcome to the opening ceremony that will take place in Taunggyi branch on August 3rd with the whole management team.
MEIKTHILA BRANCH OPENING
Date: 28 Dec 2017
Time: 9:30 AM
Place: Meikthila
R2O finally tackles Mandalay. No plan to invade Mandalay town soon, as our focus is on rural customers. However, we couldn't avoid the rich areas surrounding the former royal Capital. On December 28th, Mandalay Branch opened in Meikthila. Its opening quickly followed by four satellites: Kyaukse, Pyinmana, Yamethin and Kyaukpadaung.
CARING FOR THE ENVIRONMENT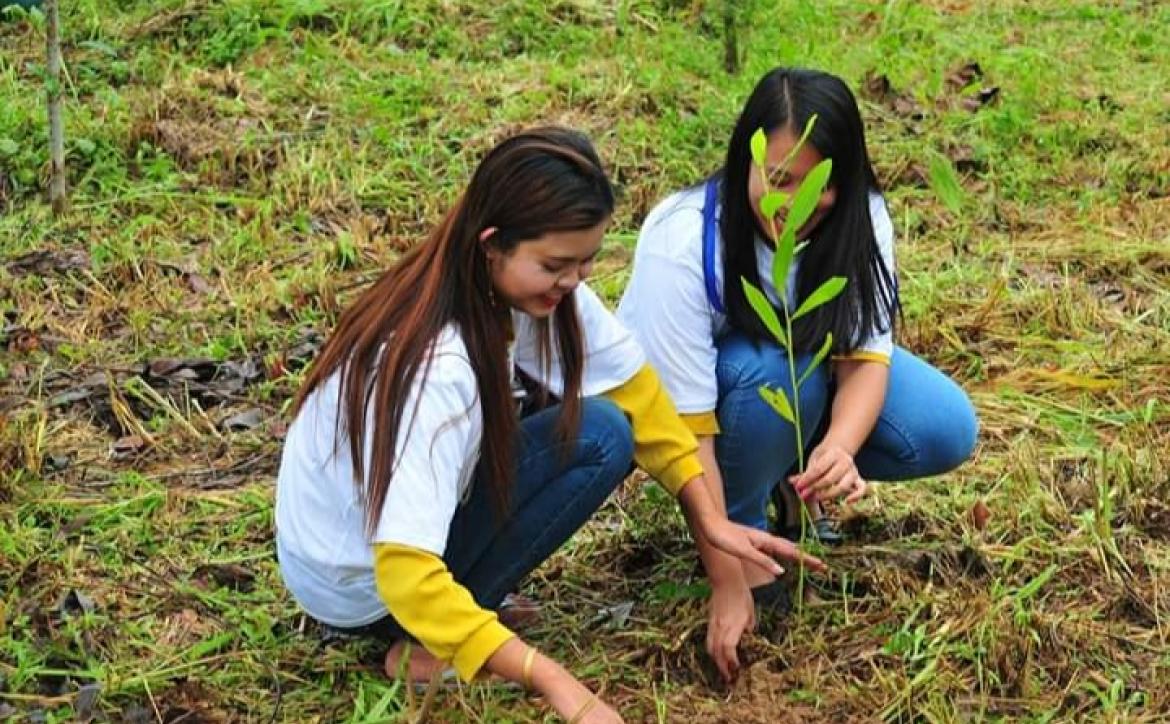 To mitigate the impact of the motorcycle fumes in the atmosphere, we are supporting the Association for Carbon Capture. We planted 12,000 hardwood trees in 2018 and our 2019 reforestation campaign aims at growing 35,000 more trees. Our staff is actively involved and regularly volunteers to join their efforts.
RENT2OWN RAISES USD 3M DEBT FROM INCOFIN AND PROMOTES MOBILITY OF LOW INCOME POPULATION IN MYANMAR.
Rent2Own raises USD 3m debt from Incofin and promotes mobility of the low income population in Myanmar.
Incofin CVSO, one of Incofin's funds under management just disbursed a USD 3 million senior loan to Rent 2 Own in Myanmar.
Rent 2 Own offers affordable and transparent motorbike rental services in Myanmar since 2016. With a total asset base of USD 33 million in February 2019 it has just celebrated its 3rd year anniversary.
During those 3 years, Rent 2 Own has built a national footprint through the set up of 39 branches in 8 provinces, having served nearly 100,000 clients and with a workforce of 450 dedicated employees.
With 70% of its clients earning less than USD 200 a month, Rent 2 Own has a very active social-impact agenda. The company aims to promote rural population's employability, and living standards improvement through the acquisition of an affordable moveable asset (motorcycle).
Beside this, Rent 2 Own also has a strong "green agenda": aware of the CO2 emission of a motorcycle, R20 is implementing a reforestation program with the aim to be a carbon neutral institution.
"With our renting services, we see our young clients being able to apply for jobs in companies further away from their home, while our self-employed clients, including farmers, report being able to move more goods around, with a positive effect on their revenues. Because we are a data driven company, we are planning to track clients' outcome data to measure our true impact. This new funding will enable Rent 2 Own Myanmar to continue providing economic opportunities to families to the low income and rural population in Myanmar" – Olivier Bertrand – CFO of Rent 2 Own Myanmar."We were impressed with the steady progress made by R2O since we started interacting with the company in 2016. The portfolio growth shows that there is a clear market demand for motorcycles in rural Myanmar where financial exclusion is still high and infrastructure challenging. The growth was accompanied by tangible improvements made in the areas of credit risk management and social performance management measurement. We see a good fit between Incofin CVSO mission to support at an early stage the funding needs of dynamically-run companies and the entrepreneurial drive of R2O management." Lionel Dieu, Fund Manager, Incofin IM